Remembering Loved Ones on Birthdays and Anniversaries by Psychic Source
Published Date 10/8/2013
Category: Loss & Grieving
---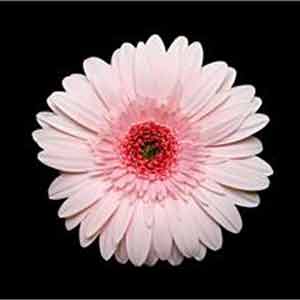 When your loved one passes away, he or she never truly leave your life or your heart. Birthdays, anniversaries, and holidays are difficult after the death of a loved one. While it's important to honor the memory of someone you miss, the event doesn't have cause pain. Here are some ways to remember loved ones on birthdays and anniversaries:

Remember the Good Times
Your memory is full of the good times you shared with that person beyond the pain of their passing. Gather family and friends and spend some time remembering those good times. Like the time you went camping and it rained the weekend and you ended up staying in the tent playing cards. Perhaps, when it occurred, the event wasn't funny or enjoyable, but now you can look upon these times with fondness. An
angel card reading online
helps you recall those fond memories and connect with those precious moments.

Donate in Their Honor
Many people support a charity or cause at one point in life. A good way to remember and honor those you love is to carry on their support. Make a point of donating time or money to their favorite causes on your loved one's birthday or the anniversary of their passing. This will help the cause, honor the one you love, and make you feel better about yourself as well, according to MayoClinic.com

Eat Their Favorite Foods
You can cook their favorite foods and invite friends and family over for a dinner party. Whether you spend the time reminiscing about the one who has passed or enjoying the company of those who are there in the present, you are still honoring their memory. You are also showing that these kinds of memorials aren't necessarily somber.

Participate in Their Favorite Past Time
Was there something that the person who passed loved to do? Maybe they liked to go dancing, or go to the park and feed the ducks. Was there a favorite movie they watched at Christmas or a group they always saw in concert when they were in town? Pick a favorite activity, get a group of friends together, and spend the day doing something the one you missed loved to do. An angel
tarot reading
often helps you feel connected to loved ones who have passed on.

Tell Childhood Stories
You can honor the memory of a loved one by passing on their stories to the next generation. Sometimes, as with older relatives, young children don't remember them well. Reinforce their memories of the loved one by retelling times when the child and the relative spent time together. Maybe Grandma sang a lullaby to your daughter when she was a baby. This will help them to remember that person who may have passed when the child was young.

You can also relate stories of when the person who passed was a child. Your son or daughter may enjoy hearing about what life was like when their Uncle was a little boy. It makes the memories you have stronger and you can share special time with your children.

Remembering a loved one an anniversaries and birthdays doesn't have to be a solemn occasion. The best way to honor someone who has passed is to live your life to the fullest and not take your friends and family for granted. If you love others the way the one who passed loved you that is the best way to honor them.
Share This Page
---
Leave A Comment
You must be logged in to leave a comment. click here to login
Comments