Preparing for the Passing of a Loved One by Psychic Mackenzie
Published Date 10/6/2019
Category: Loss & Grieving
---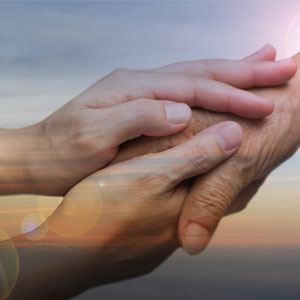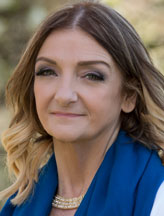 Get a Reading with Mackenzie x9602
Can we really be prepared? Preparedness is sacred, for a purpose to be centered in the time 'of need'. Can we 'prepare' for the passing of a loved one?

The act of preparedness is a blessing and a characteristic critical to survival. While, yes, we can prepare for the passing of someone close to us, we should find acceptance before the fact. Recognizing and preparing for crossing over is something each of us I'm sure sees as a big deal, given we're each going to cross over in time.

Do not be afraid to prepare and also to live in the moment.

Often, we're taught to roll with the flow which essentially is to live in the moment. Of course, living in the moment is good, yet where critical situations are needed such as survival, we do well to utilize both ways of thoughts. So how do you both be prepared and live with each moment that comes along seeking joy and peace in every waking and sleeping hour?

"By failing to prepare, you are preparing to fail" – Benjamin Franklin

Removing Fear
One of the many benefits of being prepared is removing fear. We teach our children or potentially expect ourselves and others to have a level of acceptance (a road to true peace). The beginning of acceptance is a hard fight as we go through the motions and stages of grief or loss of a loved one. There could also be guilt and remorse, fighting every scene in our mind and memory of when we lived life with our loved one throughout the good and bad experiences shared.

Take Care of Yourself
It is important we pamper ourselves and not allow ourselves to get exhausted in mind or body. I highly recommend doing this in preparation of anything that causes anxiety. Continue to pamper yourself, so that our spirit doesn't also suffer in the absolute fact that someone we love is going to cross over or go away from us physically. If we don't take time to care for our own temple, we are sure to have break-down moments that could damage us further.

Being afraid is smart to prepare or be aware of danger, but it is also dangerous to fear too much. Which of us can control the passing of a loved one? If we were able to, no one would have to die physically. There is an unknown divine element to our passing. To fight it or not to prepare would be as if we're working against gravity, it's just not natural and could be harmful.

Expressing Sadness
I think of the other persons sadness in the losing of their loved ones. I too have suffered much loss, and in the past year lost two of my most valued mentors in life, my journey partners and precious souls. It hasn't been easy but mainly the uneasiness comes in watching the grim faces of others who are suffering with the same loss.

There are many ways of thinking as to where we go upon our passing. To discuss the possibilities would be endless, and to be certain of any one way being right, foolish to say the least. It's in love that I say, "To all those who miss someone dear to them, we bid you the peace that the divine presses upon me also to shed joy and grace to our younger ones who are watching us in our sufferings, learning to mature on their own too. Do well with your grief as you travel, and to many a day may you endure for yourself, so that you too can cross over in peace."

Being prepared is considered the key to success as it develops resilience and flexibility.

"Success is where preparation and opportunity meet" – Bobby Unser
To all of you suffering a loss of a loved one or preparing to lose a loved one,
it's good to reach out to others who can help you see your way through.
You are invited to connect with any one of
our loving advisors
who would be glad to help you see what you may not right now see for yourself. To all you love, may all your roads be prepared for your success.
Share This Page
---
Leave A Comment
You must be logged in to leave a comment. click here to login
Comments