New Orleans - A Celebrated Halloween Holiday Favorite by Psychic Mackenzie
Published Date 10/17/2019
Category: Loss & Grieving
---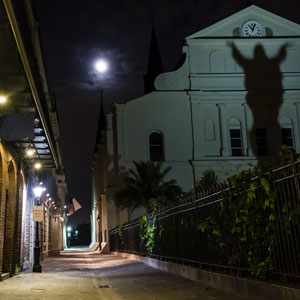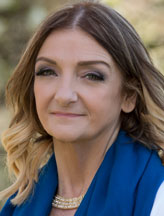 Get a Reading with Mackenzie x9602
What will you do this Halloween? You can take the kids trick or treating out for candy, stay home and hand it out to the adorable/scary costumed neighborhood children, or even attend an adult Halloween themed party. But if I had to Halloween celebrate in one place, it would be
New Orleans
, a city that's chucked full of spirits.

Enjoying a gift to myself, I love going to New Orleans any time of the year. It's like All Saints' Day every day of the year in NOLO. New Orleans claim to fame is hardly just for one day of the year, there are many reasons to enjoy this historic town year-round. The spirits of this grand escape city are fully alive 365 days a year.

Considered the most haunted city in America, of course I love New Orleans!

The city of New Orleans and its majesty during the fall season to me is a Halloween seasonal highlight. I enjoy being a big kid dressing up in my costume walking down any street in the French Quarter or Garden District.

A city well known for non-judgmental love, along with haunting cool spirits of the past this is not just the Big Easy or a place to dine and drink 24/7. NOLO in its majesty is a location full of heart. Better than the best feelings rise up in me just looking upon the majestic architecture and the melting pot of individuals visiting this grand city each year.

How New Orleans Celebrates Those Who Have Passed.
The Haunted Feast
- Let's start with the food! This year I'm going to celebrate Halloween with a traditional NOLO-feast, wining and dining and listening to the traditional Jazz funeral, whereby local residents are sent on to crossover with a variety of lively good cheer. Jazz funerals in this city date back to the late 1800s and have been a tradition ever since.

Garlic - Vampires might not like garlic but we humans do. This Halloween I'm focused on my theme party of The Haunted Feast and it will include righteously haunted ingredients, so we can't skip the garlic!

All that Jazz - What would a celebration of someone's passing be without music? Famous for progressive and other forms of jazz music, it's common to send someone out with a jazz compote of music, festivals, wine or other spirits and never skip a beat. My party will be sure to include traditional Creole favorite, jazz music for sure!

Wherever you're enjoying this Halloween season never forget the city of the saints and the extravagant celebrations it enjoys. Tourists worldwide visit New Orleans year round, with Halloween itself being the time of year not to miss.

To all you love always, I wish you the best of All Saints' Day this year.
Share This Page
---
Leave A Comment
You must be logged in to leave a comment. click here to login
Comments