---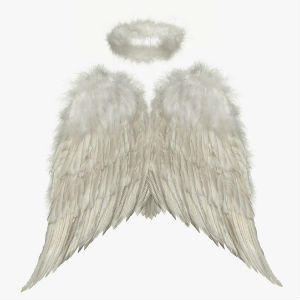 The Angel of Death came for my little girl (31 years old) on July 15, 2007. I always refer to Angel as my "little girl" as she was the size of a 7 year old. Simultaneously with taking her last breath (she was in a comatose state), her eyes opened wide looking toward the ceiling and with her eyes opening, her arms reached upward literally wrapping them around something. While I was digesting all of this, I heard a message containing the words "See you soon Mom."

Immediately I started receiving signs. When I left her hospital room, in the doorway of her room was a penny! I knew her spirit was with me and would be going wherever I went. I got home and when I got out of my car, there was a down feather that was brown and white and very fluffy. At the back door was another! I hesitated slightly when turning on the kitchen light upon entering the house that evening, and when the light came on, the whole fluorescent tube blinked twice before the light became steady. I continue to receive these signs to this day.


I KNEW that Angel was letting me know she was in Heaven and a healthy, happy little soul. You see, my Angel was mentally and physically challenged here on earth. Despite all of this, she was always smiling and laughing that deep "belly" laugh.


One evening I was talking to a client on the telephone and all of a sudden, I just saw "nothing" for an answer. Before I could say a word about this to the client, I felt Angel tap me on the shoulder. With this tap, information started flowing into me that was the perfect information the client desperately wanted to know. I cannot tell you how many times Angel has tapped me on my left shoulder and the information is there. For the past few months, when the telephone rings and I look at the telephone to pick up the receiver, her little hand is on the receiver. I see the little hand when the call is from someone that desperately needs understanding.


I have been "told" as well as "shown" that when we leave our earthly body, our Soul goes directly to be with God and our Spirit stays on Earth with loved ones. I KNOW that you can talk to a loved one in the same manner as you spoke to them when they were in their earthly body. You can ask for signs that they are beside you, if you are not quite sure. As Jesus said, "Be still and know that I am near." When my Dad is around me, an animal in nature will stay "put" as I pass by. When your attention is diverted to something that is out of the "norm" as you are pondering an answer to something or thinking of a passed loved one, rest assured you are about to get the answer, and your loved one is nearby. You WILL NOT miss the signs, so please don't be looking for them. "Just ask and you shall receive". This is the mantra I tell anyone who is willing to believe!


From this time forward, enjoy the time you spend with your loved one as you are "awakened" and in "awe" of what Spirit can show and tell you!!!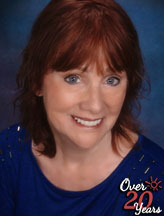 by Stella x7343
Share This Page
---
Leave A Comment
You must be logged in to leave a comment. click here to login
Comments