---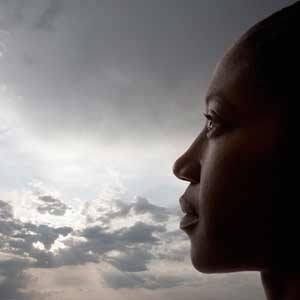 This story still fascinates me and allows us to understand a little more about the other side.

Back in 1993 my cousin passed away. He was only 25 years old and full of life. Shortly after his passing he came to me routinely in my dreams.

In my dream space, he brought me to his place of passing and allowed me to feel what he felt like I was hovering over him. I was able to see that after his drowning he was brought back to life before passing away in the ambulance. At first I was worried it was just a dream, but I was given so many facts to verify that it was really him.

A few months after his passing he shared a vision with me. He was wearing all gray and saving the life of someone falling off the side of a large ship. He also shared that while he had learned a lot, he still did not understand and had much more to learn.

In my dream, my cousin was accompanied by a woman I didn't recognize. He said he was sure he'd never see me again. I was crying and confused as to why—I knew that couldn't be true. He said he had to go and did not come to me again for several years.

I was devastated. I was young at the time and couldn't grasp why he had to die and why I could no longer connect with him. It was like I lost him twice. I asked countless people what happened and why but no one had an answer.

And then it happened. He came to me again, and I could see him standing behind my aunt (his mother) who was almost half his size. He reached over and I could feel his hand on my arm. I knew he was back and that he now was her guardian, and a guardian for the whole family. We lost him in this physical plane but he has come to me countless times with warnings, good cheer, and comfort. I'm probably closer to him now than some of my living cousins, but our busy lives keep us from connecting. He gets to look 25 while we're all getting older.

I later realized that he had no idea where he was going that night he first came to me. He had more "schooling" to do. It opened up so many layers of understanding of the afterlife, and I wasn't afraid because it was family.

There were times I thought, "I must have a great imagination!" but the facts he gave me made me realize this was really him. I have countless stories of his visits and he made it safe for me to release my fears around communication with the other side.

I was always in communication with spirits but my mind would dismiss these visions. My cousin gave me the courage to go deeper within myself to help people who needed to heal from losing loved ones.

I can always feel or see how a spirit has passed—it's like their calling card. As soon as I validate this for them the love and information flows. It doesn't matter how long since they've passed or why the love is there.

Our loved ones are literally a thought away. The next time you have a strong thought of someone who's passed, don't discount this moment as just a memory. Get the courage to say their name or that you know they're with you right now. You're safe. Allow the "memory" feeling to fill your mind and heart with their love. At times you may feel extreme anxiety when a loved one comes to you but once you release the fears you'll notice a calm wash over your body.

Remember: You are more powerful than fear!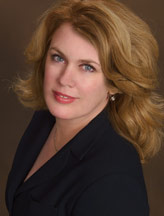 By Kimberle x8608
Share This Page
---
Leave A Comment
You must be logged in to leave a comment. click here to login
Comments