Losing a Loved One to COVID-19
Date 10/8/2020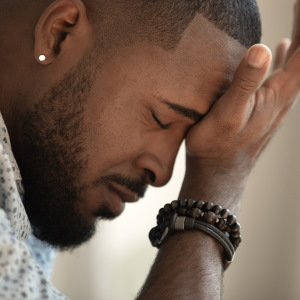 Losing a loved one is always difficult, and this is especially true when one is lost to COVID-19. You may not have been able to visit your loved one due to travel or quarantine restrictions. If someone you love has succumbed to the coronavirus pandemic, it's important to be mindful of the unique challenges that you might face in your grief.
Practice Compassion
It's tempting in our highly charged political climate to place blame for the spread of the coronavirus. While some are vigilant with their mask-wearing, hand-washing, and social distancing, others are not. Contact tracing may lead you to the point of exposure for a loved one, which can create a storm of difficult emotions.
Compassion is essential, especially for yourself. Remember that we are all fallible and human. Every earthly journey has an ending. Focus on looking forward rather than back, and avoid blame. Talking to a psychic clairvoyant may help if you're having trouble finding closure.
Host a Meaningful Memorial
In some cases, it may not be possible to have a traditional funeral or memorial for a loved one lost to the coronavirus. If you do have a gathering, you might find that some who are in isolation or quarantine are unable to attend. Reinvent your memorial to create a meaningful experience that helps honor your loved one's life. You might:
Create an online memorial to share photos, videos, and memories.
Host a video conference to remember your loved one with others.
Live stream a small or private funeral or memorial so others can attend remotely.
Find Support in Your Grief
Seek support in this time of grief, even if you're quarantined. Reach out by phone, email, or text message to your friends and family so you're not socially isolated. Speak with an authentic psychic for meaningful insights into what you're dealing with. Look for support groups for those who have lost a loved one to COVID-19. There are some support circles that meet regularly via video conference to discuss this specific type of loss. Connect with others so you're not alone in your grief.
Practice Self-Care
It's crucial that you remember to care for yourself when you're grieving. It's easy to retreat to the comforts of your bedroom and hide from the world when you're hurting. This is especially true when so many are social distancing and no longer paying in-person visits as they used to. Make a concentrated effort to care for yourself by:
Showering and dressing each day, even if you're at home.
Maintaining a healthy diet.
Avoiding or practicing moderation with alcohol and other substances.
Including occasional indulgences like long bubble baths or favorite desserts.
Take care of yourself during this difficult time of loss, and reach out for support when you need it. If you know someone who suffered a loss due to the coronavirus, offer support yourself to help them through this challenging time.