---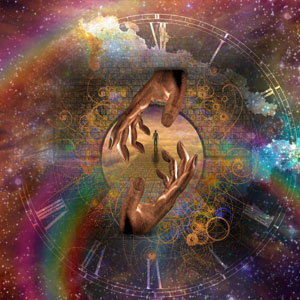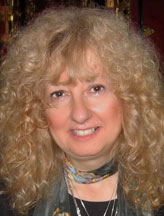 Get a Reading with Zoey x8454
This is the time of year when most people think of witches, black cats and funny or scary costumes. Others seek to consult with mediums. For as some believe the time around Halloween is when the veil between the worlds is thinnest. I want to share highlights from conversations I've had with one of the most renowned psychic mediums in the world and hope you enjoy hearing her stories and experiences as much as I do.

"I am a teacher, a healer and a medium," Reverend Barbara Szafranski defined herself.

81 years young, Barbara is happy to share her knowledge with those around her. She says she gave up a lucrative career in accounting at age 54 to go into the metaphysical field full-time. Granddaughter Lacey, now 19 years old and a student of psychology, is more gifted than I am, said the Reverend. She said Lacey has been seeing Spirits since she was a child. Barbara suggested her granddaughter continue with her studies, as she would be the world's first psychologist to use "both levels of consciousness."

She said she walked "completely in the light", and after talking with her, one could feel the clear and light vibrational forces backing up her words in perfect harmony.

"I walk within my own energy field," she said eloquently.

Spiritual Visions
Barbara began her own spiritual journey when she was sitting in her living room, one Saturday afternoon. There she saw a vision of her deceased mother come to her surrounded in a bubble. "She was as clear as day, and spoke to me without moving her lips. Do not cry for me for I am without pain. I am well…"

Her first reaction was to go to a Spiritualist church for advice. At their billet services where readings are given, Barbara asked for clarity regarding her vision. Did she really see what she what she thought she saw. Was the vision really that of her mother? The medium told her it was and added an additional message: "We send our love to you and the other three." Barbara knew the meaning of this message. The "other three" included family members and a neighbor who had been her mother's friend.

This event, she said, changed her life. From that point on she proceeded to explore the spiritual life. "I wanted to do healing work," she said.

She studied in both New York city and up state in order to became a reverend in The society of Melchizedek (Sanctuary of the Beloved). The Society is a priesthood of diverse individuals who want to heal and teach and uplift the human condition. The priests are also allowed to perform weddings, baptisms and other sacred ceremonies. (Further information can be found online.)

When reading as a medium, Reverend Barbara explained that she would call up the energy from the other side with her mind, sometimes using the deceased person's name. The energy then flowed easily to her. Barbara prefers to call those on the other side spirits rather than ghosts, "Spirits," she says, is the perfect term for them.

What is the Other Side?
"The soul never ends, it's all energy," Barbara explained. We have different types of experiences on this earth, then, when we pass over we connect with our "soul group" where we review the negatives that occurred during our lifetimes. We decide how to get beyond them.

As for those who may be feeling overwhelmed by spirits attempting to communicate with them, Barbara suggested going to a meditation class, to "learn how to handle what's happening around you. The spirits are there for a reason." They are being led to communicate with you, she added.

Over all advice? "Love your fellow man. Care for each other. Do not cause a problem in life. Negative energy creates negative energy. That is why the world is as it is."

Rev. Barbara can be found at her shop, Angelica of the Angels located on one of Salem's main streets. She does readings, past life readings, and past life regressions, plus mediumship. She has a book, currently under contract with Hay House, called "Burnt Toast and Oranges" which is due for October publication. Books can be ordered through her website.
Share This Page
---
Leave A Comment
You must be logged in to leave a comment. click here to login
Comments