---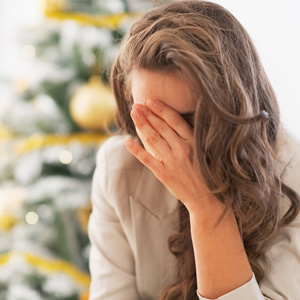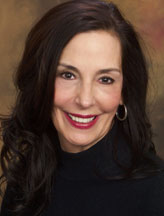 Get a Reading with Paige x7868
The Holidays are upon us and for many it is a special time of making memories with friends, family and loved ones. But, for others, it is an emotionally fraught time of feeling alone, lonely, anxious and depressed. We may miss a loved one who has died; a relationship that has ended; or the feeling there will never be someone in your life.

I've had to do it myself and I know exactly what it takes to overcome the challenges. But that's a tale for another time... (*see note below)

Feeling Alone
There are several ways to overcome the feelings of being by yourself and away from loved ones. It is about learning how to cope with the season. Social media and television are probably two of the biggest sources making you feel bad, alone and miserable. We all get caught up in the emotional vortex (think of a dust devil or whirling dervish) of the season and we buy into feelings and thoughts about what life should be.

I can speak from personal experience what it is like to lose a spouse, a mother, a father, and a brother, and have a relationship end right around the holidays and pick up and start all over again. It's not easy, but there are coping mechanisms I have learned along the way that helps to lift you out of feeling miserable.

Honor and Cherish the Memories
When you have lost a loved one, have a ritual to honor their memory. Make a special dish or dessert that they liked; look at photos; light a candle and speak to them as if they were in the room. Yes, you may shed some tears but you will also be comforted by the memories of honoring them.

If a relationship has just ended and you are still grieving over the loss of a love, you must go through the process of grieving and it is usually the disappointment of what your expectations were for the two of you. It does not mean that love will not be a part of your life again. But it is allowing yourself to process through the disappointment, anger, the hurt, to heal and allow yourself to experience love again.

Learn to Love Yourself
One of the things, I had to learn was to love myself. It sounds like a simple concept but I would say many people do not love themselves enough to realize that you can be happy if it is only you in a relationship with yourself. I feel we try to distract ourselves when we feel the abandonment or emptiness by going out and partying, incessantly watching TV or serial dating. It is honestly sitting down and asking yourself the question what do you deserve.

I challenge you to write a list of 25 "I deserve" statements. For example, "I deserve happy and harmonious relationships with family, friends, and significant others". "I deserve a new car fully paid for and equipped". "I deserve reliability among my friends…" You get the idea…be as specific as you want to in your statements. When you are finished…keep a copy in your wallet—-keep a copy in a special place. Try and read your "I deserve" statements once a week.

Practice Meditation or Try Something New
When you meditate, you learn how to experience the stillness. Meditation doesn't mean you have to sit in one spot to reap the benefits. Take a walk in nature and allow yourself to focus on the beauty around you. Or just try something different. Take Tango lessons. Try being artistic at a paint workshop. Train to finally run in that 5K race you've been thinking about. Just involve your "mind" in learning something new and different.

At the holidays (and all year long really) getting over loss and sadness is about changing your thinking pattern. It is not always an easy path to find happiness but when you begin to develop the connection with yourself, what your dreams and desires are for yourself, you can then let in the people you want in your life to love, and to support you.

Many Blessings,
Paige

*Psychic Paige shares her own personal story of starting over at any age, coming in early 2017 to Psychic Source.
Share This Page
---
Leave A Comment
You must be logged in to leave a comment. click here to login
Comments