How My Father's Gifts of Tenacity and Humor Affected So Many by Psychic Mackenzie
Published Date 6/21/2020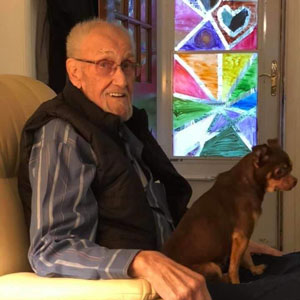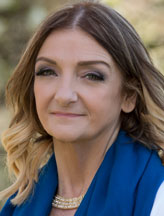 Get a Reading with Mackenzie x9602
As my mother passed last March, I made memories of her, some of which I shared in
a previous article you can read here
. I've often channeled her to know if she was excited about what I wrote because of how she so profoundly affected lives. Hand it to her, she was elated out of her spirit mind. More than anything she was positive and that energy flows like a massive river through my father's soul now.

My father, her beloved hubby of nearly 60 years, is still here with us and he's still the funniest guy that ever existed. His humor was often dry but so hilariously funny you couldn't help but literally not "LOL" but literally "laughing out loud until your stomach hurt." What a grand gift of humor he had, and how healing it was to get our "funny on."

Since I wondered how Mom would feel, I felt it to be a surprise for my father to read about his own powerful strengths while still alive in this earthly flesh. I hope to bring another genuine smile to his face along with other healing for our family as the grieving has been long and hard for some.

We often neglect to see what is the "gift in all of us." Neither magical nor out of this world, what's in this world is very real and my father's gifts are his humor, his work ethic and his determination to care for his family despite any and all odds stacked against him.

But let's back up a bit now…

Raised a Midwest farmer there's no doubt he worked hard. When Mom met him as young girl, it was simply love at first sight. I actually talk about their marriage a lot in my psychic readings. Often a thought hits me and I'm sure it's Mom nudging me saying, "Mackenzie tell them this or that…" and I do. Both of my parents were very different but equally compelling. Dad was significant in the fact he was timeless in his tenacity. To this day, I have never seen another person work so hard for his family as he did.

A gift is a gift is a gift, but what is your gift I ask? We don't have to read minds or talk to angels to share our own gift. Although Dad was a believer no doubt, I never saw him talk to angels, or understand the oracles like Mom did. She was a healer and he was a believer and that was good enough for me.

They lived a life of struggles. I won't mention their personal life here, but in my readings, I have many times referred to how they overcame so much. I felt that when Mom crossed over, he would soon follow. Unfortunately, his physical health isn't the greatest these days, but spiritually he remains a man full of faith who is surrounded by many children, grandchildren and great grandchildren.

In the fall of 2019, after mom passed, dad fell one night and broke his hip. Growing weak and sickly having just lost the love of his life, the divine worked to find him lying there on the floor for hours, saving him through a nephew that thankfully was staying with him at the time. Soon thereafter his dog passed, and then he was diagnosed with lung cancer.

But despite all that, he is smiling as I am typing this right now and I'm sure will even more when he reads it no doubt. One of his strongest gifts was attitude of "no fear." You have no idea. He has never worried about crossing over, he has only worked at becoming a better and better person his whole life.

I Love You Dad! You are a timeless man who has been gifted beyond your own knowledge. I'm proud of you for sharing your gift with the world and being such a fun-loving, hardworking and "no fear" type of man, who loved our mother and your family to no end. May your Father's Day this year be full of joy in helping others find their own hidden gifts.

Happy Father's Day to all!