How a Psychic Medium Made a Special Mother's Day Connection by Psychic Ursula
Published Date 5/8/2020
Explore More: Psychic Medium Mothers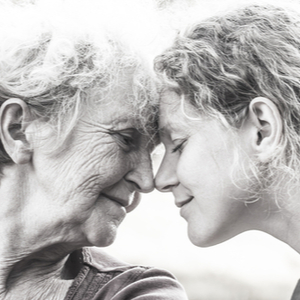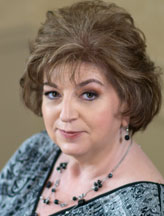 Get a Reading with Ursula x9927
I am a professional medium with close to five decades of creating bridges between two worlds. I have the unique ability to hear, see and feel those who are no longer in the Earthly body.  

Communicating with passed over loved ones has afforded me with many memorable and rewarding experiences.  One of my favorite connections happened sometime back with a lovely client named Julie. Julie had been referred to me as her mother had recently passed. Julie had never spoken to a psychic let alone a psychic medium. Julie was scared and somewhat of a sceptic. 
Spirit Has a Mind of Its Own
As soon as I answered the call from Julie, I knew she was in pain, deep gut-wrenching pain, and her loss was almost unbearable. Julie asked if I could connect with her mother who had passed away at the beginning of April.  She needed to speak with her mom, desperately! 

I explained that spirits won't always answer specifics or say what you want to hear.  Spirits still have their own mind, after all.    
Connecting with Julie's Mother
I channeled into her mother's spirit and I began the journey for Julie's healing.  While communicating with Jo (Julie's mother), I learned that Jo had passed on April 1st, which Jo felt was appropriate as she wrote jokes and commercial jingles early in her adult life. Jo was a lady full of love and laughter and her greatest accomplishments were her two daughters and two grandchildren.  Julie finally was able to laugh a little as we communicated with her mother.  

Jo really wanted to tell Julie thank you for taking care of her the last six months of her earthly life. Julie had not revealed to me that she was the sole caretaker for her mother.  Jo knew that Julie was beside herself with grief, as she had heard and seen her tears in the weeks since her passing.  This was to be Julie's first Mother's Day without her mom.  

Jo also shared with me that Julie had inherited her OCD that included nonstop cleaning! And Julie's home was messy and completely disorganized. I heard the phone drop! Julie was shocked that I knew this information and her mother had known this as well.  Julie was really invested in the conversation at this point and beginning to feel relief. Jo informed me that her daughter needed to let go of feeling responsible for her passing. Jo had been suffering from lung cancer and it took less than six months from the time of diagnosis to pass.  Of course, Jo wasn't really ready to go onto the next life. Jo was tired and her earthly body had reached its end and she told Julie she loved her but her suffering, her pain was over. Jo knew Julie was feeling guilty and responsible. Jo stressed to me to tell Julie that she was the best daughter anyone could ask for and Jo felt fine. Jo could dance again, and she had her hair back that she had lost from chemo! 
A Moment I'll Never Forget
As Julie choked back her tears, she laughed again, as her mother was vain, and her hair was her crowning glory.  Julie told me that she had one last thing to tell her mother. Before Julie could say another word… I told her "congratulations!" 

Julie dropped the phone for a second time… yes, my ears felt the fall each time, but I understood why.  Jo was laughing and crying with her daughter. Julie had found out that morning she was expecting another baby.  Jo had sat in the doctor's office with Julie, one year earlier as Julie had received the news that another successful pregnancy would never be possible.  

Can you imagine having two laughing and crying women in both of my ears?

That morning when the home pregnancy test confirmed her pregnancy, Julie ran to pick up the phone to call her mother, she couldn't wait to share the news. But because she couldn't call her mother, Julie felt alone, and the heartbreak of her mother's death returned. 

Julie, instead called me wanting desperately to connect with her mother.  No, Julie didn't call her husband, at least not yet. Her mother was her best friend, her sidekick, her shopping buddy and Julie needed her mother to hear the news first. 
Celebrating Life… Even After Death
Julie was finally healing and could smile again.  The guilt she had been carrying was gone and replaced with excitement.  Before Julie and I hung up, Jo made her daughter promise to name the new baby after her and for Mother's Day.  Jo wanted Julie to celebrate her life! Jo wanted yellow roses, laughter and Dolly Parton's music playing during lunch. 

Julie laughed and laughed and promised her mother she would oblige her. She thanked me and said this was the best gift she had received from her mother. Julie told me that every Mother's Day she would return for a reading and promised to stay in touch. 

Later that year, around the holidays Julie called me again, yep you guessed to connect with her mother. Julie had delivered and beautiful baby girl… her name is "Jo".