Do Spirits Decorate Christmas Trees? by Psychic Drake
Published Date 12/25/2012
Category: Loss & Grieving
---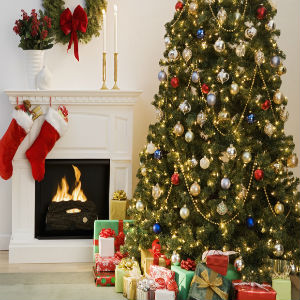 It may seem like an unusual question to ask, but, let's face it, in some way, shape, form, or fashion, we each have wondered what it must be like on the Other Side. When we leave the physical body for the final time and recognize the vastness and beauty of our eternal home in the afterlife, what does that look like? Throughout my career I can't think of any question that I've been asked more. "What's it like on the Other Side?"
This Christmas, you may find it extra difficult if you're coping with the unexpected loss of a loved on. It's painful, and, as a psychic-medium, I understand what that's like. When trimming the tree or when enjoying that last minute Christmas shopping, it can be extremely difficult if you're missing someone who had always been there. I had a wonderful conversation with my Spirit guide Artemis the other day and wanted to share some insight into Spirit that we hope and pray may bring some encouragement to you in your time of loneliness this holiday season.
"Do Spirits decorate Christmas trees?" In other words, when you're going through your holiday routine and decorating for the holidays, are your loved ones enjoying the festivities with you? The answer is an absolute and resounding "Yes!" People find it interesting when I tell them that our loved ones carry their interests, personalities, feelings, and desires with them when they pass into the afterlife, but, after countless readings and through the insight shared by my guide, I know that to be the case. Your grandmother who enjoyed baking dressing for the holidays every year didn't suddenly stop because she left her body, and your significant other who always loved playing board games with the kids after Christmas dinner each year didn't suddenly begin to hate the idea of having fun just because he is no longer within the physical body. You see, the love and emotion that our loved ones shared with us while they were in the physical still exists and is still a very big part of who they are. That's very encouraging news, if you ask me! It's so comforting for me to know that my grandparents haven't changed, my uncle still enjoys telling jokes, and my aunt still enjoys the sights of Christmas decorations.
This holiday season, as you enjoy the sights and sounds of the holidays, don't be afraid to bring up your loved ones during the conversations, because I assure you they're already looking on. I love the way my Spirit guide describes the view from the Other Side. He says, "If you walk into a room with your family and no one ever says 'Hello' or acknowledges your presence, you would feel a little uncomfortable, wouldn't you? Include your loved ones in Spirit in the conversation as well, because they're already in the room."
When trimming the tree this holiday season or when sitting down to Christmas dinner, remember to say hello to your grandparents, aunts, uncles, and extended Spirit family. I assure you the loneliness will begin to subside and you may just find yourself surrounded with extra happiness.
As always, I love you so much, and the gifted advisors of Psychic Source are always here to help.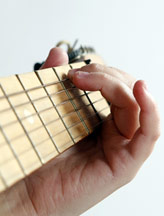 by Drake x7014
Share This Page
---
Leave A Comment
You must be logged in to leave a comment. click here to login
Comments