---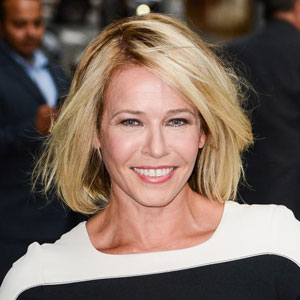 Chelsea Handler, a standup comic and actress, uses mediums to connect with the people she's lost. Thanks to her wildly popular late-night talk show, "Chelsea Lately," Handler has become a household name, and she has occasionally spoken out about her interactions with psychics and the sense of peace they have created for her.
From Tragedy to Healing
When Handler was just 10 years old, her brother fell off a cliff during a mountain-climbing accident. She told Rosie O'Donnell in 2012 that she disassociated herself from her feelings at the time, adding that her method of dealing proved unhealthy. According to Handler, her parents struggled to cope with their loss, so she felt isolated from everyone else because she didn't want to cry in front of them.
Then, in 2006, Handler's mother lost her battle with cancer. According to a People magazine interview, Handler used the tools she developed after her brother's death to cope with this subsequent loss. She also stated that her mother's passing represented a release from pain, which made it easier to accept.
Connecting With Her Mother
In June 2012, famed medium, author, and speaker James Van Praagh visited "Chelsea Lately" as a guest. During their chat, they opened up about a previous encounter during which Van Praagh connected with Handler's mother. When telling the story, Handler said, "Nobody can ever tell you you're full of it," assuring her audience that she fully believes in Van Praagh's gift.
According to Handler, Van Praagh knew about a special way in which her mother used to tweak her nose. She stated that she'd never told anyone about this special interaction — not even her father — so the only way he could have known was through communication with her mother.
A psychic medium connects in various ways with people who have passed away. While Van Praagh calls them ghosts, other mediums have different terminology. When people die, their souls progress to a world beyond our own, and mediums can connect with those souls to pass on advice, guidance, and loving words.
Some mediums, including Van Praagh, can also give psychic readings. They might have insight into the future or know private information they have sourced from the other side.
Relying on Psychic Advice
Many celebrities rely on psychics, including mediums, to make important life decisions. For instance, it's possible that Handler consulted a psychic about transitioning her show to Netflix. While media reports conflict about the depth of Handler's reliance on psychics, it's not uncommon for public figures to turn to psychics when they need support or guidance.
Regardless, Handler continues to advance her career and make audiences around the world laugh. She's produced docuseries, appeared in sitcoms, and penned a deal for a new talk show on Netflix. She's also written two bestselling books and she goes on tour with her standup routines. Knowing that she feels comfortable turning to psychic mediums for comfort and assistance makes her even more relatable to those who also believe in life's mysteries.
Share This Page
---
Leave A Comment
You must be logged in to leave a comment. click here to login
Comments