5 Things to Say to a Grieving Friend by Psychic Blaire
Published Date 7/26/2018
Category: Loss & Grieving
---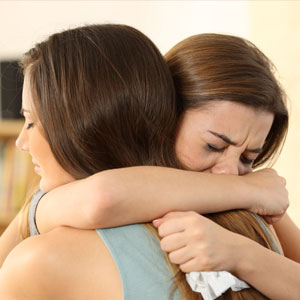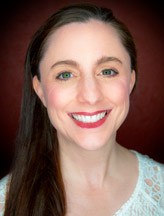 Get a Reading with Blaire x3080
When your friend is grieving the loss of a loved one, sometimes it's hard to know what to say. Here are five suggestions that may help comfort and take away some of the pain your friend is experiencing:

1. "I'm here for you."
Just knowing that you are available will make a world of difference to your friend. And don't just say you'll be there. Back it up with in-person visits and active participation in her world. If you live far away, make sure to call, write, or send flowers.

2. "What can I do to help?"
Your friend may need help keeping up with housework, running errands, cooking, making phone calls, transportation, watching the kids, or managing household records and paperwork.

3. "I don't know what you're going through."
Even if you've lost a loved one before, claiming to know exactly how your friend feels can make her feel hesitant to express her thoughts and feelings. Everyone's situation is unique, so allow her the time and space to tell her own story.

4. "Would you like to talk about your loved one?"
If your friend wants to talk about her loved one, participate in the discussion. Reminisce with her, ask questions, laugh, cry. It's healthy to talk about someone who has passed on, and it might give your friend some comfort.

5. Nothing.
Sometimes we feel like we must talk about something to process it. This is not the case. Silence can be just as valuable as speech. Go for a walk in the park, sip tea while watching the snow fall, curl up and read magazines, or put on sweatpants and binge-watch cheesy movies.

Like with most important things in life, getting over a loss takes time. Do what you can to help but provide space and distance as well. Your friend will know when it's time to move on. The best thing you can do to help is be there and ready to comfort when called upon. Time heals all wounds, but good friends can help too.
Share This Page
---
Leave A Comment
You must be logged in to leave a comment. click here to login
Comments