---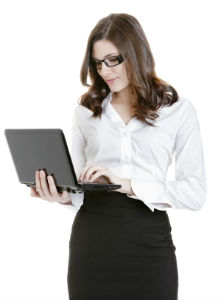 The alarm sounds each morning at 6:30 AM. You get up attend to your morning rituals. You look at the time and find yourself moving a little faster you know that in order to get to work on time you must leave your home by 7: 15 AM for the 45 minute commute to your job.
You walk outside; the morning sun feels good on your face. You have an epiphany, you hate of your job! Yes, it was a great job when you started 10 years ago; you want more in a job. You don't feel appreciated in your workplace you haven't had a raise in several years although you are productive and handling a heavy workload. You never felt this way before, but something keeps nagging you to do more.
There comes a time in life when we get tired of doing the same thing over and over. Repetition offers no challenge, by nature we are "creatures of habits." We need to think and grow in order for us to be productive. We need to be challenged.
Many times in the past you may have entertained the idea of quitting your job and going into your own business. You may be an office worker who has always dreamed of opening your own bakery. You may decide that you want to do something completely different from what you were trained for. Or you could be simply tired of working for someone else and decide that you can work for yourself!
There is nothing wrong with your deep desire to become an entrepreneur, but you should think and research everything in regards to your career change.
Financially will you be able to make ends meet during your career change? If you are thinking of opening a business have you done the research and gauged your chances of success? Do you have a business plan?
Question yourself thoroughly before you decide. If you keep getting that feeling that you should do more, follow that voice! The urgings that you feel is the universe pointing you the right direction. GO FOR IT!
by Tasa x8191
Share This Page
---
Leave A Comment
You must be logged in to leave a comment. click here to login
Comments