Will Going Back to School Hurt or Help? by Psychic Source
Published Date 8/25/2013
Category: Career & Finances
---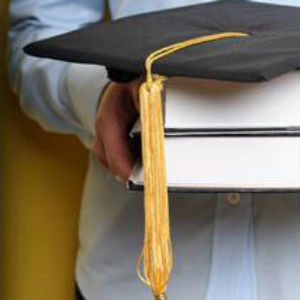 Going back to school is a momentous decision — don't take it lightly. If you are a high school graduate or an adult looking to earn a new degree, going to school is a difficult choice. College degrees are time-consuming and expensive. It is a commitment that may not always pay off, so you need to consider the difficulties with going back to school. On the other hand, college could be the perfect path to the life of your dreams. Here are a few ways going back to school may hurt or help:

Hurt: Balancing Work
It's difficult to work full-time and go to school. If you have to cut your hours to attend classes, you will be losing money to help cover expenses.

Hurt: High Tuition Costs
Earning a four-year or advanced degree is very expensive. You may not qualify for a full scholarship, which means you will need to take out loans. This kind of cost isn't always easy to manage when you are starting in your career.

Hurt: Family Obligations
If you have a spouse and children, there are family responsibilities you need to take care of. Other members of the family may have to pitch in and you won't be able to spend as much time with your loved ones.
Psychic phone readings
are sometimes helpful in determining whether this type of school-work-family balance is practical for you.

Hurt: Tough Employment Market
There is the possibility that you spend all that time and money, make all of those sacrifices, and not get the job in your chosen field. Then you have to try to pay student loans with less money.

Help: Possible Promotion
On the flip side, certain positions require degrees for advancement. Many upper level management positions require a Master's degree, even with experience.

Help: Beat Unemployment
If you lose your job you won't necessarily able to find a new position in your current field. You may need to go back to school to learn a new skill for a different field to go back to work.

Help: Change Career Fields
Sometimes technology changes necessary skill sets to continue on a specific career path. For example, according to AGC of America, the construction industry has changed and there aren't enough qualified candidates for certain positions. Going back to school will help you continue in your career.
Evaluate the reasons you're considering college. Is it because you feel pressured or because everyone earns a college degree? Is it to earn a promotion or learn necessary skills to keep the job you have? Can your family handle the money and time constraints if you go back to school? Will you be able to get a high paying job with your new degree? If you're struggling with the decision, get a
psychic reading
. Readings offer insights into aspects of your life that you aren't always aware of and can aid in making difficult life choices.
Share This Page
---
Leave A Comment
You must be logged in to leave a comment. click here to login
Comments