What am I Going to be When I Grow Up? by Psychic Minerva
Published Date 4/12/2017
Category: Career & Finances
---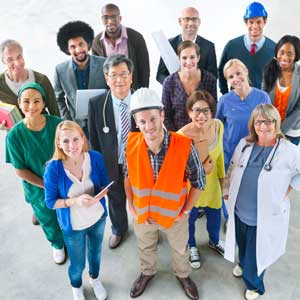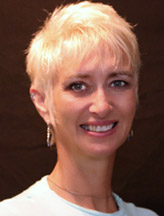 Get a Reading with Minerva x9532
"What am I going to be when I grow up?" - a question asked as a child yet for many adults continues to be one of the most important to answer as they strive to find a true connection to their own path. I believe that some children just "know" what they want to be or just have a sense of their true calling in life.

It is fantastic to see kids and adults truly being happy knowing that the career path they chose is THE ONE for them. Their passion, dedication, and determination to be successful just keep them moving. I like to call it the "Gratitude in the Attitude" and there is no stopping a person who truly loves their job. Let's look at three of these attitudes and how they can lead to a happy and successful future!

I Have a Passion for My Career:
You see them every day: the go-getters, the movers and shakers, the ones that just know they are going to succeed! There seems to be a passion that gives them the extra burst; energized and ready to go. I believe we can all find something in our every day to day work that can give us meaning. It might not seem glamorous to everyone but if it can help someone in some small way that day, then you can bring passion to your work.

I Bring Dedication to My Job:
I believe that most people do care about moving forward, moving up, and making connections to other people in small and big ways. I know that everyone can find something to grouse about in their jobs but dedication to showing up physically, mentally, and emotionally to work brings a new lease of energy to the work. It may not be a famous or glamorous job, but how about just being kind to someone or pitching in to help someone bogged down with too much work on their plate. You can bring connections to other people, from being a team player in the office to help complete a project before the deadline, helping a struggling student as a teacher, providing excellent customer service over the phone to make someone's day, or your dedication to helping others as a police officer, just as a few examples.

I am Determined to Succeed:
It is an amazing phenomenon to see people working hard at their jobs and getting their work done… all while smiling. When a person loves what they are doing, has a purpose or just knows it is bringing them joy or bringing joy to others (and of course, maybe a financial boost as well), their determination is: I WILL SUCCEED! How great it is to have complete satisfaction at the end of every day!

It is never too late to reach a goal or a dream.

Whether you are 6, 16, or 60, you are never too old, to reach some type of success in your life. Gratitude to finish a term paper, a work project, or a new house is all in our attitude. I believe that being thankful for the small successes makes our everyday one day closer to being a contribution to making this a better world.

So tell me… what are you going to be when YOU grow up?
Share This Page
---
Leave A Comment
You must be logged in to leave a comment. click here to login
Comments