Three ways to relieve financial and marital stress
Published Date 4/29/2013
Category: Career & Finances
---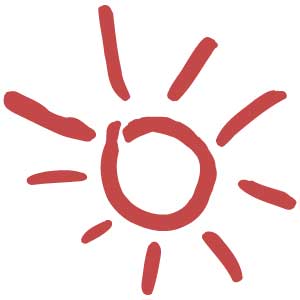 If you and your husband are constantly fighting about money woes, - arguing about a lack of cash or a need to establish fiscal stability - it may be in your best interest to take a step back and look at your financial situation. First, you may want to determine how your spending habits are influencing your daily lives. Additionally, it might be time for both of you to start looking for new ways to make extra money.
For instance, if your husband is constantly nagging you for spending hard-earned cash on frivolous items? you'll be able to silence him by finding a new way to get the money you need for this expense. In the end, you'll be fighting less and perhaps have more stable finances. Here are some easy ways to start getting more cash to flow into your bank accounts.
1. Get rid of unused items
One of the simplest tactics you can use to gain some money is to sell your old goods, according to MSN. How much do you really need that second plasma screen television you have in the den? Do you require two stereo systems for everyone in your house to be happy? Look around and see what you can purge. This can be an effective way to gain extra cash in a short period of time.
2. Use your free time wisely
Does your job give you time left over in the day to be productive in other ways? CNN recommends using this opportunity take up contract work as a freelancer and build your funds. Just keep in mind that some of this type of work can be time-consuming. Be conscious of your stress levels as you take on more responsibility in your life. Additional work can create tension in your relationship and give you less time to spend on your marriage.
3. Offer your knowledge to others
Perhaps you're skilled in business or especially effective in the marketing realm. U.S. News and World Report claims that using your talents can take you far if you decide to coach others who need the help. Think about creating posts online to advertise your services, or create a blog where others can see what you have to offer. In the end, you'll feel more fulfilled and be able to make a few extra bucks on the side.
Whether you're interested in building a vacation fund or you simply want to get your husband off of your back about spending, these tips can give you a great place to start. However, you may also want to contact our psychic line for further assistance in your marriage and love life. Authentic psychic readings can let you know how your spouse really feels about your relationship and the way you handle money. You may end up finding out that he's more concerned about lingering debt you have rather than your income each month. With further clarity on the situation, you can avoid arguments in the future.
Share This Page
---
Leave A Comment
You must be logged in to leave a comment. click here to login
Comments