---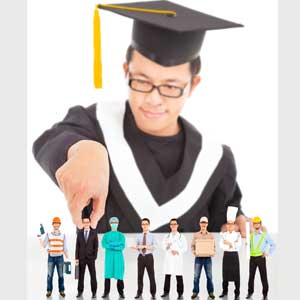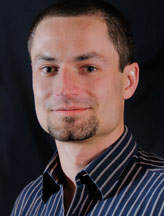 by Adam x9028
As back to school season arrives, it seemed like the perfect time to explore the role Tarot can play in your post school days future. Whether you are starting a new school year soon, a recent grad out of high school or college not knowing what job to take, facing a moment in life where you are not sure which city to live in, or even if you should start a completely different career, Tarot cards are a great tool to help us find a clear path through these moments of uncertainty.

My Trusted Tarot Deck
Until I decided to dedicate most of my time to help people through psychic and tarot readings, which was about 10 years after I finished high school, I was kind of a nomad and had bunch of completely unrelated jobs that I somehow managed to fit into. The only one thing that endured is my trusted Raider Waite tarot deck.

Being so eclectic, I found myself many times in these city/career/relationship/etc. life changing moments. And to be honest, what changed the most was my attitude. Change after change, I stopped taking myself so seriously, and just then everything I had done started to make sense!

Most of the times, it is not about what we do, but rather how we do it.

Still, the "What" generally helps to inspire us in how we do something. Circumstances affect our approach, and a psychic reading can show us how to synchronize these two aspects that are generally involved in any decisions in our lives. On top of that, it can also pinpoint the pros and cons of each possibility, and even show a pretty deep glimpse at how our life would be if we continued along any of those roads.

Life's Possibilities, Revealed.
Life changing moments generally find us mentally blurred, as the pressure or anxiety to make the right decision may confuse us. But if we get the right insight, we can overcome this and take action empowered by clear information. A reading (Tarot or otherwise) also helps us connect with how relative everything is, and rather than showing us our unmovable destiny, it displays life´s endless possibilities and constant change.

Using a bit the wisdom from the major arcana from the Tarot deck, we are the magicians of our lives. We truly have the power to create the life we desire. However, it is very difficult. We often do not realize this until we jump off the cliff as the fool does, and build our completely unique reality in what before was nothing more than the abyss.

Vertigo is what makes these situations feel so important, and vertigo is a consequence of the abyss we have in front of us, that is actually nothing more than our real self and potential!

So, if you are facing something like this, I invite you to contact one of the many gifted psychic advisors at Psychic Source to get the insight that will empower you to jump right into the abyss and find your feet landing on fertile soil!
Share This Page
---
Leave A Comment
You must be logged in to leave a comment. click here to login
Comments