---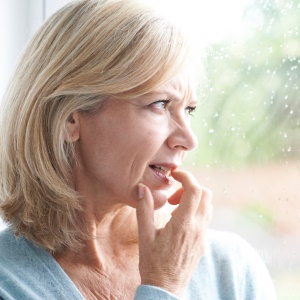 When you're looking to change something in your life, it's tempting to put all your focus into that one goal. While that's admirable, it might not be realistic. Things rarely turn out exactly as you plan. You should always have a plan B, and even a plan C, in mind at the onset of a new opportunity. It's important to your happiness.
Don't Dwell on Failure
Depression can happen when things don't work out the way you want and you don't have a plan for what to do next. You feel sad and disappointed, and have a fear of the unknown. That's why you should always have a plan B in mind when starting something new. This is particularly important when starting a new job, going back to school, entering a new relationship, moving to a new area, or any other big life change.
When you have a plan B, it's easier to pick yourself up and move on with your life when things go wrong. You can be sad for a short time and then move on. If you don't know what your plan B should be, chat with an online psychic for inspiration. A psychic can help you realize what you really want out of life and help you create a plan to get there. There's never just one route to success or happiness, or whatever it is you're trying to achieve. Frustration doesn't help you, but a plan B does.
Focus on Your Ultimate Goal
One of the most important attributes of a successful person is the drive to never give up. Successful people work toward their goals and don't stop when things don't work out. Instead, they pick themselves up and find a new way to achieve their goals.
The way to do this is to always create a backup plan in your head. You can start simply, such as planning different traveling routes to work. Then, you can move on to bigger plan-B planning, such as deciding how you'd survive if you lost your job suddenly or a loved one dies. A psychic phone reading can put you in the right mindset to create these plans and also give you direction on how your life will unfold. If you need help creating a plan B for any situation, a reading can help.
Write Down Your Plans
Once you decide on your plan B for potential obstacles in your life, write it down. This isn't necessary in every situation, but it can be very helpful to have a place to turn when problems do arise. Even businesses have plans for when things don't go as desired, and these risk-mitigation plans keep businesses healthy. Just like a business, you should write down your plans. That way, you can look at them if things don't work out the way you originally wanted and you can move forward more quickly.
If plan A doesn't work out, you need to push through your sadness and find a new route to happiness. Having a plan B can save your sanity and help you feel better about your future.
Share This Page
---
Leave A Comment
You must be logged in to leave a comment. click here to login
Comments