Should you combine bank accounts with your spouse?
Published Date 9/21/2013
Category: Career & Finances
---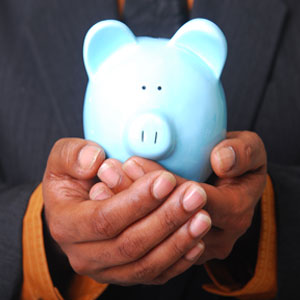 If you and your spouse have always had separate bank accounts, you might find difficulty doing everything from paying for groceries to handling bills. However, many people assume that keeping money separate prevents financial issues in their marriage.

When expenses become a little difficult, you may want to look again at the opportunity to combine your income. There are many benefits to doing so sooner rather than later. First, you don't have to worry about "his and her" money with one bank account. Together, your income will make for one go-to resource.

Next, combining your finances will help you work as a team to create a savings account and a rainy day fund. Finally, this option may relieve any questions you may have as to what your spouse really has in his account.

Just remember that it's important to be honest with each other about what goes in and comes out of the combined account. Coming up with a strategy beforehand can reduce the chances of fighting about it later down the line.

Contact a psychic line if you're interested in finding out how this tactic can benefit your marriage. Live psychic readings can help you discover if this is the right move for your finances.
Share This Page
---
Leave A Comment
You must be logged in to leave a comment. click here to login
Comments