---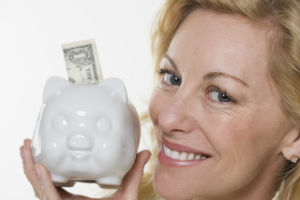 There are many who want to manifest more money or cash flow into their lives these days, and it leaves some looking for a "way out" of their financial despair. The KEY element is to believe. First is desire to want the change – then desire turns to believing they can – which in turn goes to achieving those goals they're aspiring to.


One way is being grateful for what you already have and that's a vibration that goes out into the Universe, and you bring back into your life MORE blessings. It's a cycle of blessings of fruitfulness that's never-ending.

Another way is to do manifestations through visualizations, where you visually "see" the money, great job, new career, or whatever you're trying to manifest coming into your life, and allow those vision to sink into your subconscious. Then your subconscious and your guardian angel shall bring you the opportunities to manifest those things you desire. It's like you're programming your subconscious, and it takes hold, and then between that and your guardian angel, you achieve those wishes and desires; BUT only if you take advantage of the opportunities they bring into your life's path.

Another way is to get a bowl of any size, and place it near your front door. Then get some sesame seeds and place them in the bowl on a NEW MOON. Then every time you walk by the bowl you stir it with the ring finger of your RIGHT HAND until the next New Moon, at which time you throw those seeds into running water (ie. a stream) and replace them with a new batch of seeds. Start the process ALL over again (each month). Within the first month you should notice the change in your financial section of your life.

You can also get a piece of Hematite gemstone, an obsidian gemstone, and a penny, and place them into a small white pouch and carry them with you in your purse or wallet. You can also just get a piece of loadstone and wrap a dollar bill around it, and place it into a safe pocket or place in your purse or wallet. It's said to "bring wealth and prosperity to the bearer".

Furthermore you can anoint a green candle with "money oil" during the waxing moon (the time between the New Moon and the Full Moon), as this is the time to "build things up", then roll it in some GOLD sprinkles, and burn it SAFELY for Seven Minutes a night, for SEVEN consecutive nights. At the end of the Seventh night, you take the candle stub or left over wax (depending what size candle you use), and you wrap it up in a piece of cellophane (Saran Wrap or something) and then place it into a compartment of your wallet.

Hopefully these ideas will aid you in gaining or obtaining more financial prosperity into your life, and getting you the security you're yearning for and trying to aspire to.

Love and Blessings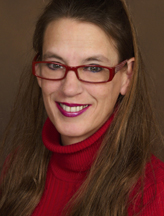 by Lani x8232
Share This Page
---
Leave A Comment
You must be logged in to leave a comment. click here to login
Comments