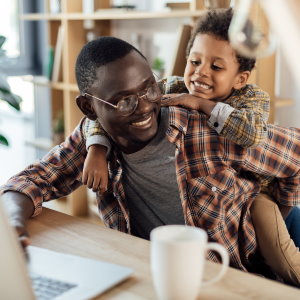 Approximately 64% of American families had dual-income households in 2019. Then, along came the coronavirus, and everything changed. Many parents suddenly found themselves working from home, homeschooling their children, and caring for aging parents at the same time.
Juggling these tasks is challenging anytime, and during a pandemic, it's even harder. How do you find balance when much of life takes place at home? Keep reading for some useful tips to keep your sanity when staying out of the workforce is not an option.
1. Make a Plan
When you find yourself in high-stress situations, step back and take stock of the resources that are at your disposal. A conscientious supporter who takes the necessary precautions is worth their weight in gold. Write down a list of people who can help, such as:
2. Get Creative
While COVID-19 restrictions have added challenges to your day-to-day routine, you can thrive at work and home when you get creative. Free up some time by taking advantage of resources, such as:
Area Agency on Aging.
Family Caregiver Alliance.
Buy Nothing groups.
3. Take Time for Yourself
As hectic days fly by, you may forget to take time for yourself. Don't cram too much into your day. However, make sure you set aside a few minutes to:
Exercise.
Connect with friends.
Indulge in a hobby.
Take a long shower.
4. Get Compensated
Caregivers may be able to collect a modest income from performing the tasks you're already doing. Programs can help relieve your family's financial strain, so you can focus on what matters most — your loved ones. Investigate these possible avenues:
5. Understand Your Employer's Policies
Understanding your employer's policies is vital during this stressful time. Caregiving can be a 24-hour-a-day job, and finding time to handle your responsibilities at work is still just as important. Communicate your situation with your supervisor, see what benefits your company offers, and use them, including:
Respite care hours.
Care coordination services.
Flexible schedules.
Telecommuting.
6. Accept Reality
While no one wants to muddle through these difficult times, accepting the reality of the situation and embracing recent changes is one step toward finding a work/life balance. Remember that maintaining a healthy relationship with loved ones is vital while making sense of today's uncertain landscape.
Many Americans are scrambling to stay healthy while balancing the needs of their families and employers. Use this guide to find a work/life balance while you take steps to manage stress.