, 


In the first step of our Abundance and Prosperity meditation series, Psychic Source Advisor Renee Marie will guide you in opening up to the Universe to clearly ask for what you want. Think about your specific goal and command the Universe to make it happen!
---
When it comes to wealth, abundance, and prosperity, most of us know what we want—or at least think we do—but aren't sure how to manifest it. Maybe you'd love to buy a new car, find a better job, or save for a tropical vacation. Perhaps it's not money or fiscal abundance you desire, but you're looking to improve a familial relationship or find a true friend you can count on. Whatever your wishes, there's actually a very practical way to achieve them.

With the help of some of our highly-esteemed Advisors, we've put together a series of three guided meditations that will encourage you to:

1) Decide what you want and ask for it.
2) Believe that you deserve and will get what you want.
3) Receive your wishes with open arms!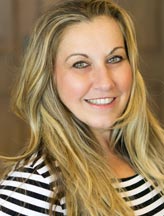 When I was growing up, everyone would say, "How do you always get what you want? You must be spoiled!"  I would tell them if I wanted something (a horse, a new car, a better job, a husband) I would explain to God/the Universe why I felt that I deserved it.  I always had clear intentions and never second-guessed what I asked for.  It took years to get my husband... but I finally did!

In This Podcast

Through meditation, I will guide you in opening up to the Universe to clearly ask for what you want. First, you must acknowledge and clear up the negative emotions holding you back.  You are the only one who has the power to do this and by changing your mindset you will change your outcomes.  This applies to everything in your life.
It's very important to have clear intentions. Decide what you want by creating a solid understanding in your mind.  Think about your specific goal and command the Universe to make it happen!
Think: motivation and determination!

Like Attracts Like

Positive thoughts will attract positive outcomes, just as negative thoughts will attract negative ones. Negative feelings block and prevent your intentions of abundance (or whatever it is that you want in life). You must release all fears, anxiety, stress, jealousy, and resentment.  
Have you ever asked the Universe, "Why can't I find a better job?" or felt that you weren't going to get a new job even when you asked? Words have energy.  You should be saying: "God/Universe, please provide me with the right job that will improve my life now!" Say thank you and do your part—look for the job after you ask.  
This first step of this meditation will help you to release the negative and open yourself up to the positive. You can also write down what you want. It's very important NEVER to set a time frame. It will happen when the timing is right.
The next step is often overlooked: send out to the Universe how you can help others with your new abundance, like making a donation or showing a simple act of kindness.  When you do this you are attracting it back to you.  Have confidence that it will happen and focus on what you have, not what you're lacking. Allow yourself to receive and believe. Step two of this meditation podcast series will help you to believe that you deserve it and you can have it!

Please click the links below to explore the other steps in our Abundance and Prosperity series:
Step 2 - Believe by Psychic Seraphina