6 Things to Know if You're Unhappy with our Price Increase by Jessica C.
Published Date 9/12/2013
Category: Career & Finances
---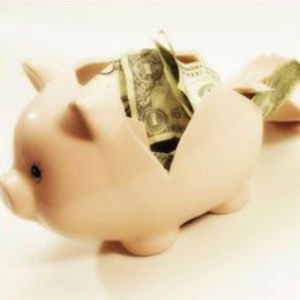 "Like the earth under your feet, a price is supported by the value the customer perceives in the product or service to which the price is attached."
–Entrepreneur.com

That being said, of course a price increase is frustrating for customers. But before you run for the hills, consider the following:

What goes into bringing you the best psychics?

Psychic Source puts an immense amount of time and effort into connecting you with the most talented psychics. You've heard this, but do you really know what goes into it?
1.
We have a well-educated, on-call
24/7 customer care team
. Some psychic services have customer service that is only available via email. Others are not available 24/7. We're putting the extra time and money into making sure you have help at ANY time.
2.
We also have a tight-knit group of service delivery employees whose job is to
work directly with the psychics
. The service delivery team puts every psychic through a series of rigorous interviews. They're also required to receive readings before a psychic is considered for employment. Some competitors merely allow psychics to "sign up."
3.
Our marketing team works hard to get
promotions, deals, and sales
to you constantly. The team personally edits and publishes informative and entertaining articles written by our psychics, and strategically plans ways to improve your
customer experience
. Every email, complaint, and suggestion is read by customer care and marketing.
4.
Members of development and creative services work hard each week to improve our
website performance
. They make things run faster and look a whole lot nicer. We can thank them for the implementation of psychic chat!
5.
Not to mention, we have an in-house IT team who fixes every technical issue at the drop of a hat.
6.
Your privacy is always guaranteed.
Psychics are not permitted to contact you personally via social media, phone, snail mail, telegram, smoke signals, or anything else. We take your anonymity very serious.

And that doesn't even cover everything. So we ask, before you switch to another psychic service solely for a cheaper rate, consider the quality you're compromising. We respect the relationships our customers have built with our psychics.
To continue providing this type of value, it's inherent that we keep up with economic trends and the rise in cost of living. We hope our customers understand the need to maintain a balance between having the most competitive prices and affording the best quality we can provide.
---
By
Jessica C.,
Web Content Associate, Psychic Source
Share This Page
---
Leave A Comment
You must be logged in to leave a comment. click here to login
Comments