5 Ways a Psychic Reading can Change Your Work Life
Published Date 3/30/2015
Category: Career & Finances
---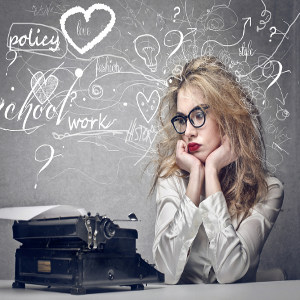 Psychic readings can positively impact your work life. Whether you are looking for help dealing with difficult coworkers, have a good or bad feeling about taking on a new business partner, or need to come to a difficult decision about a new job offer, a live psychic chat can steer you in the right direction. You can move forward with all possible information for choosing what to do next.
Validate Your Good Feelings
When you're embarking on a new path, you often will have your own gut feelings about the situation. Perhaps you've found a new business partner or job prospect and you have a great feeling about it. Getting an intuitive reading can get you the validation you need to confirm your own feelings. A reading can confirm the good qualities of this potential partner, and any lingering feelings of doubt will subside, allowing you to pursue the right path.
Get You off the Wrong Path
Similarly, perhaps you have a bad sense about a co-worker, potential partner, or job prospect, but you're pressing forward anyway because it all sounds great on paper. Getting a psychic reading can confirm the bad signals you keep ignoring or point out red flags you don't notice. This could be the push you need to get off the wrong path and start to pursue a path towards happiness. It can also get you out of a situation before it turns really bad.
See Your Situation Through Objective Eyes
Often clouding your ability to make decisions to positively affect your work life is your own involvement in the situation. A psychic can step into your life and see your circumstances as if they were you. They can also see how these circumstances will unfold. You will gain powerful insight into your interactions with coworkers or how to consider coming to an important decision.
Provide Insightful Counsel
Getting a good psychic reading is like getting a good counseling session--except the counselor has access to information that even you don't. A reading can help you work through the problems you face in your work life and help you make decisions that can positively impact your future. You'll get a full set of information, and not simply what you bring to the table.
Give You the Tools to Make the Right Decisions
What can't a psychic reading do? It can't make difficult decisions for you. That said, it can give you the tools you need to make tough decisions that will ultimately put you on the road to success. Psychic readings can give you the information you need to make an informed decision. While a psychic can't take a job offer or turn down a bad partner for you, she can help you find the way to do it for yourself.
While it's up to you to act on the information you receive, getting a live psychic reading will give you important tools to take next steps in your work life. The reading can push you to make necessary changes and decisions that will make your work much more fulfilling.
Share This Page
---
Leave A Comment
You must be logged in to leave a comment. click here to login
Comments