---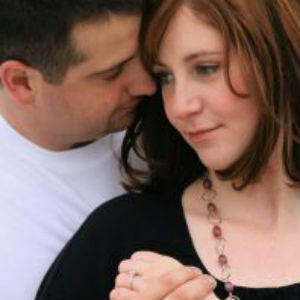 There's nothing worse than becoming unemployed, except for maybe your spouse losing his job. Because you likely rely on your partner for income and sustaining your household, it can be a big deal when he comes home and tells you that he can no longer help you out. Although he's likely going to try to get back on the horse as soon as possible, you'll both need to address how you're going to handle the situation until he does. This means discussing your options and going through your finances along the way. Not to mention, he might need some emotional support! Here are some tips for handling the initial shock of unemployment and getting through the first few weeks.
1. Sit Down To Create A Plan
Your spouse likely won't want to talk about the details of his unemployment and how it came to be for quite some time. However, AOL stated that it's critical to discuss this as soon as possible. Once you do so, you can create a plan for the future and how you'll cope until he can find a new job. Being open and honest with each other can help prevent tension from building and keep your marriage intact throughout this ordeal.
2. Avoid Enabling Your Spouse
The Ladders noted that avoiding the topic of discussion as time goes on after your initial conversation can be categorized as enabling. This means allowing your spouse to procrastinate on finding a new job, furthering the problem and making it more challenging for your household as a whole. It's important not to nag your spouse during this emotional time but, rather, allow him to come to terms with the matter at hand. As he becomes more comfortable, you can offer to help him look for jobs in the area.
3. Recognize His Frustration
O! The Oprah Magazine stated that your spouse likely feels guilty about his unemployment, whether he was forced to resign or he was fired from his previous company. However, he might not outright tell you his feelings on the matter. Even as you take the time to create a plan for the future, he might not be honest about all of the emotions he's feeling during this big change. Recognizing his frustration and acknowledging the impact on his emotional state can help you maintain stability in your marriage.
4. Have An Open Mind
Your spouse might want to take a temporary job during this difficult time to help pay the bills. Although it might not be what you expected, it's best to have an open mind and be appreciative of your partner's efforts to sustain your household.
If you're concerned about where your spouse's career is going, consider contacting our psychic line for advice on the situation. Phone psychics can let you know if your partner is bound to end up with a decent job in the near future or if he'll need to keep searching for some time to come.
Share This Page
---
Leave A Comment
You must be logged in to leave a comment. click here to login
Comments