4 Signs You're Ready to Make the Switch to Self-Employment
Published Date 3/16/2016
Category: Career & Finances
---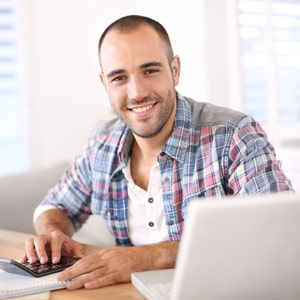 Lots of people love the self-employment life because it gives them the freedom to work when they want and make as much money as they want. It's not for everyone, but there are definitely benefits to the lifestyle if you're willing to put in the effort. If you're interested in self-employment, here are four signs you know it's time to make the switch.
You Have Money in the Bank
It's never a good idea to quit your job without any money saved up. It takes time to find a new job or make a new venture work out and this becomes impossibly stressful if you don't have money in the bank to get you through the hard transition. Once you have three months or more of cash saved up in the bank, you're OK to make the switch to self-employment. Of course, the more money you have the better. An online psychic can help you decide if you're prepared financially to switch to self-employment.
You Have a Great Idea and a Plan to Make it Happen
Lots of people dream about the benefits of being self-employed, but you can't just leave your current job and assume everything will work out. You need a great idea, whether that is a new product or an ingenious service. Of course, having an idea is not enough, either. You also need a plan to make it happen. A psychic can't make the decision for you but, she can help you analyze your plan for flaws and make sure your idea isn't a complete waste of time.
You Have a Strong Support System
Self-employment requires more time and dedication than the standard nine-to-five job. It means you may have to work around the clock to make your venture a success, especially in the beginning. Therefore, you need a strong support system that understands your goals and is willing to help out when possible. Your spouse is the most important member of your support system. He or she must be willing to manage the household while you're busy making self-employment a reality. Without support, self-employment will never work.
You're Not Afraid to Take the Risk Anymore
It's important to understand the potential pitfalls of self-employment — the most important being that it doesn't always work out. Self-employment is always a bigger risk than employment in the corporate world. However, you know you're ready to switch self-employment when you're no longer afraid to take the risk anymore. You're fed up in your current employment, you have a great idea, you know you can make it happen, and you've never been more confident. This is a must-have attitude to make self-employment work.
These are just the biggest signs that you're ready to switch to the self-employment life. Sometime you're just fed up and it is the best option for your happiness. Don't wait any longer. The sooner you make the switch, the sooner you can find success and start enjoying the benefits. Self-employment is a life changer.
Share This Page
---
Leave A Comment
You must be logged in to leave a comment. click here to login
Comments