14 Ways to be Productive When Working from Home by Psychic Izzy
Published Date 3/19/2020
Category: Career & Finances
---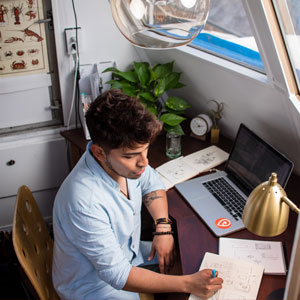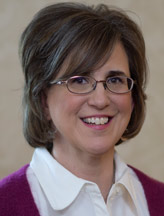 Get a Reading with Izzy x9366
Life as we know it has suddenly changed. Many of us with office/desk jobs suddenly find ourselves being required to work from home while the world confronts the COVID-19 pandemic with social distancing in an attempt to flatten the curve. Yes, life has temporarily "gone off the rails", but we can choose to be calm, productive and creative working from home once we cultivate a new lifestyle.
Working from home can sound fun and idealistic, as an option when it is a rare event. Everything is different when you are forced to do it and are not prepared.
Consider these 14 options to enhance and improve your work from experience:
1.
Start your day at the normal time. Shower, dress and prepare as usual.
2.
Use your normal commute time as a self-care boost: meditate, stretch, listen to music, start with something strong that supports you.
3.
Prepare an area at home specifically for work and discuss your plans and needs with family and roommates.
4.
Have fun with your space so you are motivated to get back into the flow of your work.
5.
Consider starting your workday with a hot cup of coffee, tea, or a smoothie to get you grounded, nourished and into the flow.
6.
Noise cancelling headphones can make a huge difference if you have family or pets at home.
7.
Restrict space and hours to maximize focus on your tasks.
8.
Create a daily or weekly task list to keep on target.
9.
Get up about once an hour to move your body and feel fresh, engaged and invigorated.
10.
Rituals and routines will help you stick to your plans.
11.
Connect with co-workers, clients and more via phone or video to lessen the disconnect. By seeing their face or hearing their voices, the connection deepens.
12.
Learn new ways to do your job, stretch yourself and extend your impact.
13.
Take normal short breaks and lunch time (away from desk/work areas.) Consider walking the dog, doing a quick load of laundry, stretching your body or connecting with a person that's been on your mind. These breaks will encourage your creative flow.
14.
At the end of your shift, clean up your work area and stop for the day, as if you were leaving the office as normal. Leave work at your desk or designated area and leave home concerns in a separate area.

Enjoy this unexpected opportunity. During this time, we will all learn new things about ourselves and have many opportunities to view our work life from a new perspective. You may have insights and ideas to expand your career and professional aspirations in new directions.

Deep Breaths, Clean Hands and Forward Movement with Work
Izzy x9366
Share This Page
---
Leave A Comment
You must be logged in to leave a comment. click here to login
Comments