Rich Sign/Poor Sign: Discover What Astrology Reveals About You & Your Money by Psychic Suzi
Published Date 11/6/2015
Category: Career & Finances
---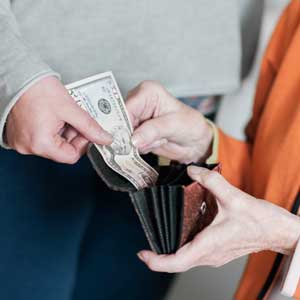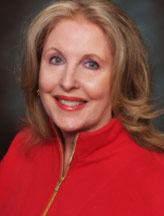 by Suzi x8046
Astrology can reveal insights about your attitude and approach to money. It can point to your strengths and weakness as the four elements of Air, Fire, Earth and Water respond uniquely to money.

Are you a power money person, an emotional spender, perhaps a thrifty saver or even a risk taking gambler?

Let's take a look at your sun sign to discover your money style.
AIR SIGNS: LIBRA, AQUARIUS, GEMINI
Air signs are mental money people. They are attracted to unique money ideas but can get bogged down in the nuts and bolts of long term money management. Impulse buys could fill your closet. Trendy money ideas can fascinate Air signs but could drain your cash. Money can bring out the power player in you or inspire community fund raising to help others.
•

LIBRA: TEMPTATION SPENDER
•

AQUARIUS: POWER SPENDER
•

GEMINI: SPONTANEOUS SPENDER
WATER SIGNS: SCORPIO, PISCES, CANCER
Water signs like the security that money can provide. They are known for stashing money in the mattress or coffee tin or can give it away to the needy. They like to manage their own money and can be tight lipped about their financial circumstances. Water signs can marry money or attract money gifts. They are protective and helpful to family members.
•

SCORPIO: PRIVATE SPENDER
•

PISCES: CHARITY SPENDER
FIRE SIGNS: SAGITTARIUS, ARIES, LEO
Fire signs tend to see money as a ticket to freedom and adventure. It is easy to borrow money believing that new opportunities are just around the corner enabling them to repay any debt. All fire signs are clever gift givers. But it is important to keep an eye on the check book so things don't suddenly get out of hand. Money manager assistance could be a plus for fire signs.
•

SAGITTARIUS: FUN SPENDER
•

ARIES: ADVENTURE SPENDER
EARTH SIGNS: CAPRICORN, TAURUS, VIRGO
Earth signs see money as long term security and investment. It provides comfort from the roof over your head to yummy meals to quality resources. Some are thrifty coupon clippers or travel weekend garage sales for treasures or seek out deals at an auction. Earth signs work hard for their money and are private about what they are really worth. They can bring sound advice to help others with their money as they are not risk takers.
•

CAPRICORN: CONSERVATIVE SPENDER
•

TAURUS: QUALITY SPENDER
•

VIRGO: RESERVED SPENDER
Share This Page
---
Leave A Comment
You must be logged in to leave a comment. click here to login
Comments