---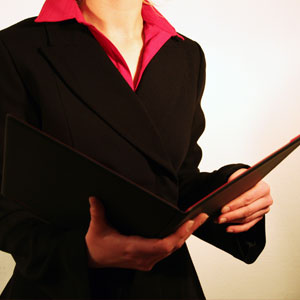 There are many reasons why you need to look your best at work, and it isn't just to impress your boss. While doing so can show that you're serious about your job, it can also complement your strategy to move up the career ladder. In combination with tips from our phone psychics, the way you dress can set the tone at your job for months to come.
Should You Dress To Impress Yourself?
One of the biggest reasons why you should treat yourself to a new wardrobe is because it can make you feel empowered, according to The Huffington Post. If you're tired of wearing the same old slacks and sweaters to the office, try something new. Be more adventurous with your color choices or the outfits you wear to work, and you may be surprised at how it makes you feel. In the end, you could become more confident, which is a helpful trait to have in the workplace. There's also a good chance that the people around you will notice your confidence.
What Can People Learn From Your Outfit?
The University of Illinois at Urban stated that it's not uncommon for outfits to either make or break your reputation in the workplace. Think of when you go in for an interview - an employer's first impression of you may play a role in whether or not you get the job. However, it doesn't stop there - you're expected to present yourself in a professional manner in the workplace. Doing so can show that you're serious about your position and up to the tasks at hand.
How Can You Change Your Wardrobe?
Scottsdale Living magazine recommended taking a look at some of the styles on the runway for inspiration before you shop. This can help you find new outfits that are trendy and eye-catching - just remember to think work-appropriate before you make a purchase.
If you're uncomfortable with how a new look might be perceived by your coworkers, delve deeper into what the results may be through tarot readings. This can give you a better idea of what lies ahead for your career, as well as how a fresh wardrobe can positively affect your job.
Whether you work in a casual work environment or you're expected to wear formal clothing regularly, these tips can help you revitalize your appearance and dress for success.
Share This Page
---
Leave A Comment
You must be logged in to leave a comment. click here to login
Comments