It may seem like some people have all the luck in the world when it comes to getting what they want, while others struggle.
What if I told you there is a fun and powerful, secret way to attract abundance into your life, telling the Universe "Yes please, I'm ready to receive!"
Some folks say, "Seeing is believing," whereas I always say, "Believing is seeing".
Visualization is an impactful manifestation technique when it comes to attracting abundance into your life. Remember the principle that like attracts like. If all you "see" are bills and a dwindling bank account, you will resonate with a vibration of scarcity and fear that will attract more of the same. On a practical level, you have to handle your bills, of course. But on a metaphysical level, you can learn to look beyond the lack and "see" more money showing up in your life. You can "see" what that abundance will do for you so that you can feel excited about a new reality with more money. "Seeing" is another word for "visualizing" and visualizing is a way to use your imagination to create pictures in your mind. Sometimes when we're asked to imagine a new reality, our minds can freeze up, but don't worry, there's a technique to jumpstart the creative process.
So, if you're ready for more, create a vision board.
How to Use a Vision Board to Manifest More Money
Vision Boards are one of the strongest tools to manifest your goals, dreams, and desires, unleashing your intentions by placing attention and clarity onto what you really want. Vision boards are essentially collages we create to get really specific about what we want to draw toward ourselves.
First grab a poster board (I say go BIG, as your dreams are big), or feel free to use your own cork bulletin board or even some pieces of thick paper as your vision board background. Gather up some scissors, tape, glue, or a glue stick to get crafty with your dreams and wishes.
Pull out some old magazines, and find pictures of what you want to manifest: Are you looking for a bigger home, a better car, a new career, more money, or even a new relationship? Find images and words that represent these goals. You can even search images online and print them to cut out. You'll be putting these images, words, and wishes on your vision board. Feel free to draw and paint on paper or your vision board as well. Words that convey the feelings you want to welcome in, such as: "financially free," "joyful," "abundant," "powerful," "fearless," "loved," "strong," and "healthy" are great ones to use because they represent the feelings that having enough money can bring. Just write them in yourself with markers or paint if you prefer.
Some people make digital vision boards only, on places like Pinterest, but trust me, there is something more magical in manifesting when we use tangible tools with our hands and hearts.
Keep it clean and neat and be really selective about what you place on your vision board. Avoid creating too much clutter. We certainly don't want to attract chaos.
Place your vision board somewhere where you can see it every day: your closet door, the fridge, or even the wallpaper photo on your smartphone or laptop. You don't have to look at it 24/7 but make sure you see it daily to fully receive benefits from your vision board. I recommend you take a few minutes to look over your vision board at least twice a day. I also like to review my vision board right before bed and when I wake up and train my mind to attract even more abundance.
Do This One Thing
It's been said that "Where Attention Goes, Energy Flows." When you continue to give your intention and attention to the things you want and you have a visualization of them, you can attract those things into your life, and what once seemed like a distant dream can become your reality. Yes, you can manifest more money and abundance, starting now.
Create a vision board and practice visualization to activate abundance in your life.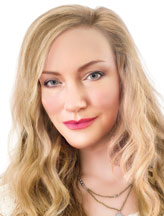 Get a Reading with Artemis x3598
Artemis is a Certified Angel Tarot Reader and Intuitive that has been drawn to the mystique of the Law of Attraction, studying with many thought leaders from the films "The Secret" and "What The Bleep Do We Know". With a Master's degree in Transformational Psychology and a background in Reiki, teaching yoga and metaphysical energy work, she uses her psychic abilities and spiritual coaching skills to help clients identify and overcome obstacles in their personal and professional lives.