New Year Predictions - Knowledge is Power by Psychic Zoey
Published Date 1/7/2018
Category: Unclassified
---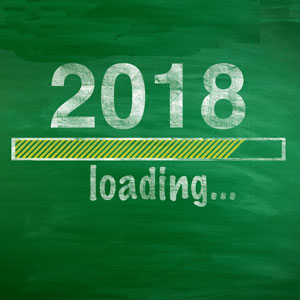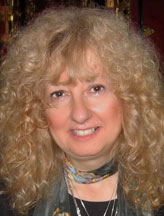 Get a Reading with Zoey x8454
With the turning of the page for New Year's, people begin to plan for their own change. And with the uncertainty and concern prevalent in today's world, many turn to predictions from psychics and astrologers. Knowledge is power, and this contributes to the feeling of being a bit more grounded, a bit more secure.

With Great Power…
However, along with predicting outcomes,
comes an even greater responsibility.
Everyday astrologers and psychics on Psychic Source make predictions with care and conscious effort. Well known
astrologer Eric Linter
concurs,
"Prophecy and prediction are not to be taken lightly,"
he says.
"Thoughts are like seeds and we have to plant them with care. There are karmic repercussions, too."

Frequently, when making a psychic prediction, psychics on Psychic Source will give a client enough information, but not overwhelmingly so, to make them fearful or regretful. I personally like to "meet people where they are" when providing information and predictions. And in that way, my clients feel more comfortable.
The Many Facets of Astrological Predictions
Astrological predictions include many facets such as moon phases, birthdates (of people, animals friends, or countries, depending on the individual case), planetary transits, and more.
Timing
There are also two additional facets to consider when making predictions. The first is that of timing. In this world,
nothing is stationary, everything changes
, as is the nature of matter and energy. Therefore, when a prediction is issued, much will depend on the people involved in the situation. For instance, a psychic might give a certain date, but frequently will add that the date might change extending a little before the stated time, or a little bit after.
Mindset
The second is the client's mindset. For instance, if the person being read is a negative soul, he/she will consistently draw the negative to them, despite the psychic's best good will. Also, if they have "ticker tapes" in their head from the past, and are not in a place to release them, despite all good efforts, their mindset will certainly impact the outcome of events.
In the words of well-known
astrologer Isabel Hickey
,
"If we want to change what is manifesting in the world of appearance, we must change ourselves and our consciousness… When we change our attitude, we start blessing that which we are fighting against."

2018 – A Year of Rebirth
The following are just a few of Eric Linter's thoughts and predictions on the as we enter 2018.

The United States is in the beginning phase of its first Pluto return. Historically, many empires have collapsed during this transit, about 230 – 250 years into their existence. Our institutions have been failing due to corruption, intentional neglect and Supreme Court rulings that favor the elite ruling class over the people.

Pluto shines a light on shadowy abuses of power and position. After airing the dirty linens, it eventually facilitates a cleansing rebirth. A larger battle over the heart, soul and integrity of the democratic process is in store as the actual return isn't until 2022. Saturn's December entry into Capricorn, the sign of big business and big government, will speed up the process.

What will 2018 bring for you? There has never been a better time for a phone, chat or video reading with one of the many gifted Psychic Source advisors. A new year means new opportunities and possibilities and letting go of the past for a fresh start!
Share This Page
---
Leave A Comment
You must be logged in to leave a comment. click here to login
Comments