How to Obtain a Satisfying Reading by Psychic Arielle
Published Date 4/11/2018
Category: Unclassified
---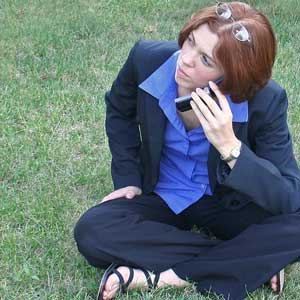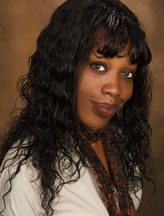 Get a Reading with Arielle x8367
At Psychic Source we value our customers and want you to get the most out of your reading. We have many psychics that specialize in different areas of life. The following are a few suggestions I have prepared to help you obtain the most accurate and satisfying reading from any one of our gifted psychics.

Step #1 - Prepare Yourself For Your Reading
Relax and think about what is most important to you and your life. Grab a notebook and write down your questions leaving room for the answers you receive. Taking notes will allow you to reflect back on your reading at a later date. You will also be able to keep track of how accurate your readings are.

Prepare yourself to hear the truth, even if it hurts. Start by accepting that you may not hear what you desire to hear and prepare yourself for an authentic reading.

Step #2 - Connecting
Choosing a psychic can get a little difficult. There are many highly experienced clairvoyants and tarot readers on psychic source. When choosing your own personal psychic it is best to find a psychic that specializes in your question or concern although it's not mandatory.

Most of our psychics are able to tap into any concern. Try to choose a psychic that you feel spiritually connected to, drawn to and comfortable with. When in doubt, read on-line reviews left by other customers, it may speak to that psychics reading style and help you narrow your search down.

Step #3 - Open Up
There may be many doubts that may come to mind when getting psychic advice. Negative energy from past experiences with other networks and different psychics can create a block that stands in the way of valuable information.

By focusing on a white light in your mind and around you can clear any negative thoughts or energy to help you open up to your reading prior to connecting. Be prepared to hear the truth and never shoot the messenger.

Step #4 - Enjoy Your Reading
Your comfort level sometimes determines the outcome of your reading. Communication creates a stronger spiritual connection between you and your psychic. The more you communicate the more energy your chosen psychic can pull from the universe.

Communication also allows you and your psychic to create a psychic bond and mutual comfort. It is not suggested that you give a psychic too much information however; it is comforting for a psychic to know when they're on the right track. By getting comfortable with your psychic while giving little details you can develop a stronger connection between you and your chosen psychic.

I hope no matter who you choose, you enjoy your reading and that you will rate your reading and share your feedback to help others!
Share This Page
---
Leave A Comment
You must be logged in to leave a comment. click here to login
Comments