---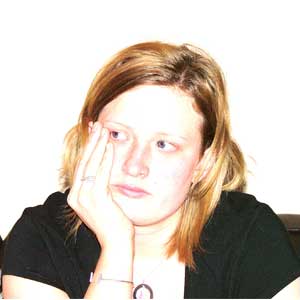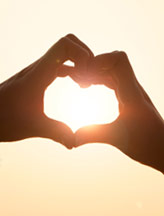 by Yana x9104
One of the most exciting aspects of a psychic reading is getting a sneak peak at what is in store for you in the future. Depending upon your personal situation and the nature of your reading, it is natural to crave a halt to your curiosities. We all want to move to the big shebang instead of lingering in a pool of uncertainty, no matter if it will be good or bad.

However, what we do during the period of waiting for a prediction could potentially change the final outcome. Are you walking on eggshells yet? There are some things you can do to make the wait a little less emotionally taxing.

Remain Open
Sometimes a prediction can close us off from any other outcome. This can happen even if a prediction is correct, because sometimes the divine shares limited information. This in turn can often cause us to suffer setbacks or to develop blocks from what we desire. If we stay open and receptive in the light of the divine, we will always get clear answers that help us along.

Reflect on the Past
The past is just that "the past," but there are certainly things that we can absorb from it. Stop and consider what in the past could have brought you to seek insight to begin with. Ask yourself if there is anything in your past that could potentially affect the prediction that you are waiting on. Positively or negatively?

Sometimes action, words or thoughts that have been positive in the past can negatively affect the future, and what seemed negative could be the solution. The best step to take when waiting on a prediction is to clear your expectations and pitch the baggage from the past completely. It is ok to reflect sometimes, but it should only be revisited for the purpose of learning not defining your future.

Focus on the Here and Now
Instead of putting all of your faith and strength into a prediction, start stocking confidence in yourself. Everything happens for a reason, and you will need to focus on how you can achieve a desired result for the future. Was the prediction positive or negative? Are you worried that choices you make between now and then will somehow impact the outcome that you are awaiting? These are some tough questions that an advisor can help you with.

Don't be afraid to accept guidance and to continue on with your life presently. Put your best foot forward and better yourself not worrying about the outcome or free will. Free will can be the most dreaded thought among those who are awaiting predictions, but it can also be a blessing of the greatest kind. In the same way free will can affect a prediction negatively, it can just as easy affect it in a positive way.

Search yourself, practice patience, and seek advice from your advisor on how to use your free will to your advantage. Focus on you and how you can grow from what unfolds.
Share This Page
---
Leave A Comment
You must be logged in to leave a comment. click here to login
Comments