5 Tips to Help Pass the Time Waiting on a Prediction by Psychic Jamie
Published Date 7/26/2017
Category: Unclassified
---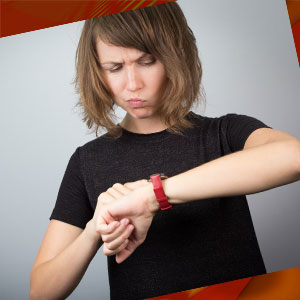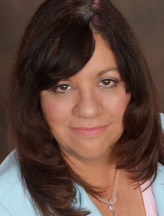 Get a Reading with Jamie x9537
You just got off the phone or ended your chat reading and the Psychic Advisor on the other end gave you a timeframe of something to come. It may have been about finding love, changes at work, or just about anything expected to happen in the future. But now you wish you had a Fast Forward button because you don't want to wait for the time to occur naturally, you just want it to be here already? Sound familiar? If so, don't stress out, it happens.

I'm here to offer you 5 tips to help pass the time while waiting on a prediction made by a Psychic Advisor.

TIP #1 – Taking the First Step
Good for you for reaching out for guidance. Waiting is tough on anyone. Whether you are waiting to find out how someone feels or if you will get the job; all waiting comes with a certain amount of anxiety.

TIP #2 – Finding Support and Trust
The very nature of predicting is based on forecasting something that has not happened yet. Therefore, having a relationship with a good psychic, intuitive, astrologer, tarot reader, life coach and those in the helping profession is your second tip. You want to get the support you need with someone you can trust. Your advisor is an important resource for you. Not only to provide predictions but to encourage you while you are waiting.

TIP #3 - Practice Self Care Every Day
When your answer finally arrives, how well you respond to it will depend on how you took care of yourself while you were waiting. What if the answer is the one you have been hoping for and because you didn't eat and exercise regularly, drink water and rest enough, you have no energy to receive it. An extra insight to TIP #3: When you take care of yourself, the Universe will take care of you.

TIP #4 - Keep Living!
Don't put your life on hold until you know the outcome. Keep your energy and enthusiasm up. Not only for the health benefits, but your positive energy can be transmitted to the very thing you are waiting on! It is okay if you find it hard to be positive while waiting. That can be a natural response. Waiting feels like you are on hold and being positive is energetic. An extra insight to TIP #4: Keep Moving. Do something active each day. Listen to good music, laugh, dance, walk, clean the house!

TIP #5 – Let it Be
Let Go and Let God and the Universe Help. Make this a priority. These big energies are meant to support your life. When you feel supported you can relax and when you are relaxed you can receive.

Remember, the Universe is your loving teacher. Sometimes, the wait is there to teach patience, build character and get you ready for when time finally releases your answer. Following these 5 Tips will help you become ready when the time is right!
Share This Page
---
Leave A Comment
You must be logged in to leave a comment. click here to login
Comments