The #1 Easiest Way to Make Your Mark, Help Others, and Spread Kindness
Published Date 1/18/2017
Category: Kindness
---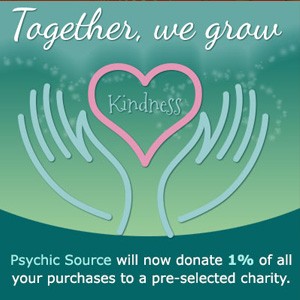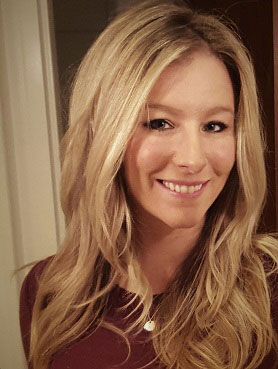 by Jessica Campbell
-Staff Writer
If you could change one thing in the world, no matter how big or small, what would it be? Now take a moment to close your eyes and imagine exactly what it would feel like if you had the power, money, or time to make it happen.

Unfortunately, we can visualize world peace in some form or another on a daily basis but when we open our eyes we might feel like such a dream is out of our reach. That's why Psychic Source has a plan to bring together our Advisors, customers, fans, critics and all of their friends and families to help make a difference in this world. It might seem as though it takes a lot of time and money to solve humanity's problems but you can start helping today and be a part of something bigger by participating in our Kindness movement.
Every single day,
Psychic Source Advisors
help people overcome roadblocks, gain confidence, and change their lives for the better. Our community places a strong focus on positive outcomes, mental and emotional health, peace, child abuse, and animal welfare. While we continue to help people on a one-on-one basis, we're going a step further to spread kindness to those who need it most. But we need your help!

As a part of the Kindness program, Psychic Source will make a small donation on behalf of every single customer purchase. All you have to do is choose one of our pre-selected charities and we will donate 1% of all your purchases to that charity. It's that easy!

Participating charities include:
By selecting a charity, spreading kindness, and putting forth that intention in your everyday life, your small contribution will help us make a world of difference.
Since kindness is the best bandwagon to jump on, share your story or moment with us on social media. Psychic Source has launched an uplifting social media campaign encouraging people to share "random acts of kindness" (whether it is of themselves or someone they witnessed) via written posts, photos, or videos. #RevealKindness or show gratitude today by logging onto our
Facebook page.
We can all agree that every being deserves compassion, appreciation and respect. Just one small gesture can make someone's day or quite possibly change a life. So, the next time you're making a split-second decision to hold a door, smile and say hello to a stranger, or send a reply to a coworker, choose kindness every day and you'll never regret it.
Thank you for your compassion and gratitude. We honor and respect the love and light in each and every one of you. Together, we grow!
To learn more about the Kindness program or to have Psychic Source begin donating on your behalf today, please visit:
https://www.psychicsource.com/kindness
Share This Page
---
Leave A Comment
You must be logged in to leave a comment. click here to login
Comments