---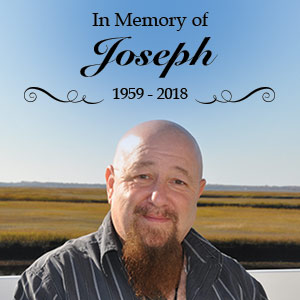 by DieLiebeIstSeltsam

The last time I spoke with Joseph was on 4/25/18, and it was one filled with his uplifting, loving and encouraging words. It was also filled with quiet insight on one of his own battles, which we tend to forget that our psychic advisors also have, because they, too, are human and have lives. Joseph, in his tender and paternal way that only he could muster, imparted such kind and wistful words of hope for me despite my own battle reminding him of his. Never had he once been surly or harsh, but always full of patience and compassion as I would pour my heart out to him, and he would tell me what his guides saw for me, which was always positive.

Joseph was my most trusted advisor, the one whom I reserved my most difficult and most feared questions of all, as I knew he would never deceive, would never sugarcoat, and never falsify any answer he received. Always humble, he told me that he was only the messenger of what his guides saw, and occasionally, he would make me laugh despite my anxiety of situations I would bring to him. He told me often, how his guides would sometimes argue amongst themselves, and the mirth this brought forth in me was of gargantuan proportions. Often would he quietly thank me for my reviews of him after we spoke, with the palpable heartfelt gratitude that he had for them, reminding me with sometimes voice filled with audible thankfulness, how much it meant to him.

Joseph was the most accurate psychic I knew here. One of the very top and most sought-after psychics on here had recommended him several years ago, saying that Joseph had once read for this psychic, and how astounding he was, and I tried Joseph then, and had never looked back.

Until yesterday when I came home with a burning question that I know I had asked before, but this time in different context, only to discover that he had passed on to join his beloved guides. My tears had begun to fall, and they still have not stopped. Psychic Source has indeed lost one of the gems of this site, and I will never forget him. If anything, I am grateful that I had the greatest pleasure of knowing him in the special way that a person could know in a confidante and true friend.

Thank you, Joseph, for your years of faithful service to your clients and friends, and for your inexhaustible Novenas that you prayed three times a day, every day, for all who needed prayers.

You are, and will always be greatly missed.

Do you have your own fond memories of Psychic Joseph? Please share using the comment field below.
Share This Page
---
Leave A Comment
You must be logged in to leave a comment. click here to login
Comments