Thank You for Your Kindness from PAWS With A Cause
Published Date 1/2/2020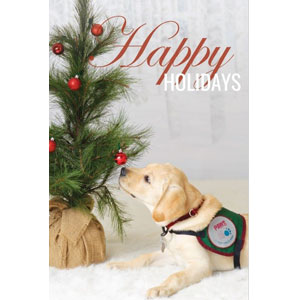 In the spirit of the holidays and kindness, we would like to share a letter sent to Psychic Source from
PAWS With A Cause®
It helps remind us that even the smallest acts of kindness can go a long way to helping those in need, and not just at the holidays but all year long.
Thanks to you, our loyal Psychic Source customers, we are so grateful by how much we've been able to contribute to help this amazing nonprofit organization.
To everyone at Psychic Source,


As we have been finalizing things for the year-end, we noticed that Psychic Source has donated over $127,000, which is astonishing! That is enough money to place four dogs with clients with disabilities!


We are so amazed and grateful for the generosity of your organization. We cannot say "thank you" enough for all that you have helped us do here at PAWS over the past two years.
Wishing you and everyone at Psychic Source a wonderful holiday season!

PAWS With A Cause


We'd love to read YOUR kindness story, big or small.
CLICK HERE to share your story with us.

Learn more about the Psychic Source Kindness Program and the great charities you can help support with your purchases.