Rainbows After the Storm
Date 1/23/2020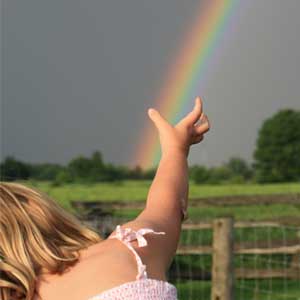 by DinkyDo94

When my parents passed away, I was fortunate enough to be able to completely redo my home. I decided to donate all salvageable items such as carpet, interior and exterior windows, doors, cabinets, countertops, etc. to a Children's Home. Many of these items were only 3 to 5 years old and looked brand new. The Home parked a truck at the construction site and as the items were removed, they were loaded onto the truck for delivery to the home. This donation was conditional in that it was to be donated on anonymous basis. I was adamant that the items were to help orphans and unwanted children to have a loving home experience and not for my personal glory. Many of these children showed up at the home with just the clothing on their back, confused, scared, and no hope for a future.

A few months later, upon the homes annual visit to our church, it was announced that 6 little children had a home in part due to these donations. While this truly warmed my heart, the most important part of this story was that these 6 children had a real home and a renewed faith and hope for their future. They learned that no matter how bleak their young lives seemed, there was a rainbow after the storm.
For over 30 years, Psychic Source has been helping customers by providing wisdom and guidance to achieve their best selves. But we knew we could do more. With your help, we can touch the lives of others across the globe with the Psychic Source Kindness program and the great charities you can help support with your purchases.

We'd love to read YOUR kindness story, big or small.
Click HERE
to share your story with us.

We thank you for your compassion, gratitude and help making the world a better place.