Your Kindness Dollars at Work - See The Impact You've Made
Date 2/16/2023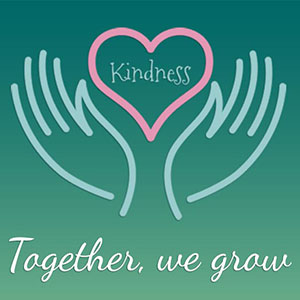 For over 30 years, Psychic Source has been helping customers by providing wisdom and guidance to achieve their best selves.  But we always knew we could do more to help society as a whole because together, we have the power to be part of something bigger. That's why we came up with the Psychic Source Kindness Initiative. With your help, we can touch the lives of others nearby and across the globe. 
Our community places a strong focus on positive outcomes, mental and emotional health, peace, child abuse, and animal welfare. To spread kindness to those who need it most, Psychic Source will make a donation for every customer purchase and the best part is There is no additional cost to you. All you do is select one of our three charities and we will donate 1% of all your purchases to that charity, up to $12,500 per month.  
And your donations have done so much good in so many ways. We recently reached out to all three organizations to share updates on how they've been able to use the donations you made possible to help others in need. Read on and discover what Futures Without Violence, PAWS With A Cause, and The National Center for Housing and Child Welfare were able to achieve in 2022 thanks to your Kindness.
Futures Without Violence – 5 Major Accomplishments Achieved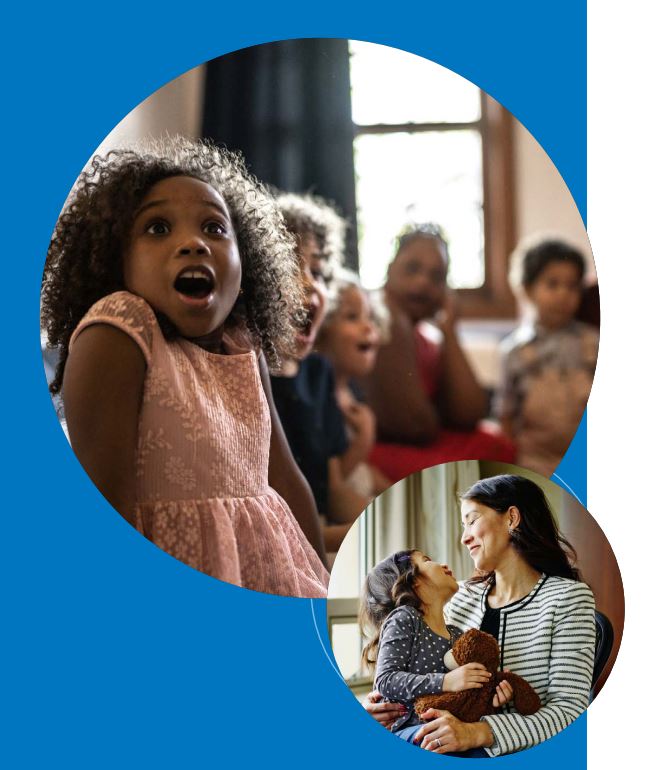 With hate and gun violence surging and the pandemic leaving so many families struggling, Futures Without Violence has responded with bold action and the belief that we can build a world free of violence.
Thanks to the incredible support generated by the Kindness Initiative donations, we are proud to share with you a few of FUTURES accomplishments of 2022 made possible by donors like you:
Pioneered groundbreaking research that showed for the first time that 8 in 10 teens who experience dating violence also report financial abuse
Unlocked, with partners more than $2 billion in public funds for programs that prevent violence, provide economic supports, and help survivors heal in the U.S. and internationally
Equipped thousands of first responders across healthcare, education, legal systems and more, to reach survivors with lifesaving support​​​​​​
Launched with partners a first of its kind national network of mental health responders embedded in the activities young people love – like sports, video games and mentoring
Continued our track record of financial excellence, receiving the highest possible marks from charity watchdog groups like Charity Navigator - 4 out of 4 stars for over a decade and counting (fewer than 5% of charities share that distinction).
We could not have made such critical progress without the generous support of the Kindness Initiative donations and bold partners like you! Thank you for helping us to continue this lifesaving work and to commit to a future without violence for all of us.
Please check out our 2022 Impact Report on our website for more details on our recent successes and how you are positively impacting the world with us.
PAWS With A Cause - HALO's Future is Shining Brightly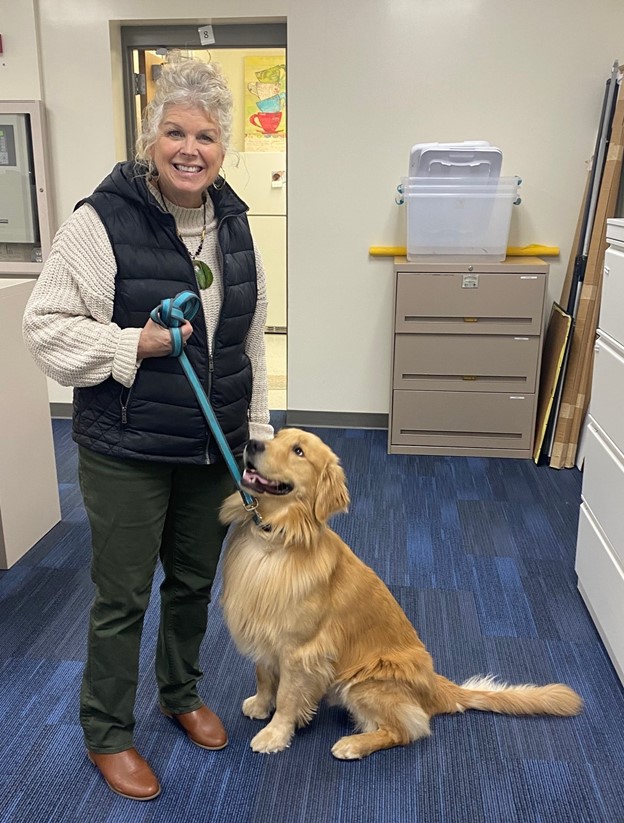 Psychic Source has sponsored two litters of puppies for Paws® With A Cause. HALO is a two-year old Golden Retriever from the second litter. This handsome boy has recently been assigned to his working career as a Facility Dog in a middle school. HALO lives with a teacher at the school and will go to work with her daily to assist students who need extra support.
"He is super sweet and a big snuggler! He has been training to make his official first day of spreading joy, calmness, and peace to students throughout the building. He will especially work with students needing assistance with stress, depression, and/or anxiety in the counseling department," said HALO's handler.
Paws With A Cause (PAWS) recently expanded their offerings to include Facility Dogs, which go to work daily with an employee of a school to aid students who may be struggling. Unlike the other Assistance Dogs PAWS provides, which only serve one person, the Facility Dogs will help hundreds of children over their years of service. PAWS placed 27 Facility Dogs last year and hopes to increase that number this year.
PAWS CEO, Michele Suchovsky stated "The financial support that Psychic Source provides through the Kindness Program allows PAWS to serve even more people. The generosity is overwhelming and life changing."
The middle school where HALO will work said "We are excited to have his presence in the building and to have HALO officially begin his new "job.""
HALO has a bright future, as do the many children he will work with over his career and PAWS is deeply grateful to Psychic Source for helping make this placement possible.
National Center for Housing and Child Welfare – Head Start on Housing Campaign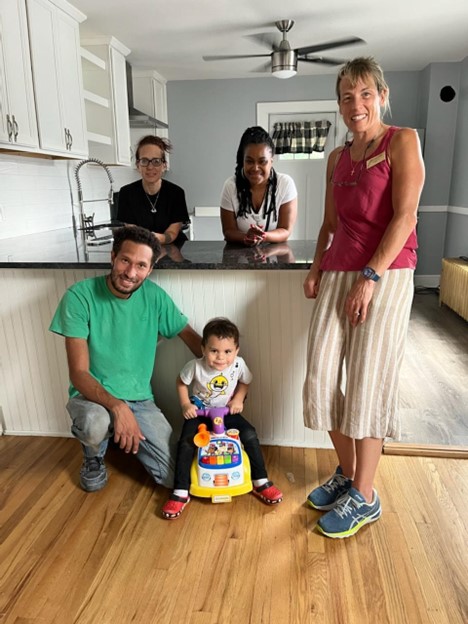 Alfred and son, Anthony, on the day they signed the lease for their new apartment.
Since the day that Anthony came into the world 18 months ago, his father, Alfred, struggled to find a permanent place to call home.  Alfred holds a certification and mostly full-time work installing granite countertops in Connecticut but still, he could not afford safe, decent housing as a single father.  Despite this instability, Alfred enrolled Anthony in a Head Start daycare center and made sure that he attended regularly so that he would thrive and meet developmental milestones. 
Thanks to the funding from the Psychic Source Kindness Initiative, the National Center for Housing and Child Welfare was able to establish the "Head Start on Housing Campaign" and help Alfred secure a two-bedroom apartment across the street from Anthony's preschool in time for Thanksgiving 2022! 
The "Head Start on Housing Campaign" offers immediate access to Housing Choice Vouchers (which subsidizes rent in private, permanent apartments) for families whose children are enrolled in Head Start.  Additionally, NCHCW taps Psychic Source Kindness Campaign donations to ensure that families who receive vouchers successfully find permanent housing and move-in.  Whenever necessary NCHCW provides immediate access to security deposits, first month's rent, and conducts landlord recruitment.  Alfred and Anthony are among 25 families, including 63 children, who we successfully moved into permanent housing in October and November 2022.  We have secured vouchers for an additional 35 families.  We will be working to ensure that these families can move to their new homes by March 2023.  
The Head Start on Housing Campaign is the first effort in the US to provide homeless Head Start families with housing.  It is the perfect match for the goals of Head Start, but NCHCW never could have brought it to fruition without the funding from the Kindness Initiative.
For over fifty years, federally funded daycare centers and preschool programs across the country called "Head Start" have provided children from birth to kindergarten age from extremely low-income working families a place to learn, play, socialize, eat healthy meals, and generally gain a solid foundation to move on to public school.  If you pay a visit to your local Head Start program you will be amazed at the array of services Head Start centers, not only to the children but to the parents as well.  The services are designed to help families use education and economic security to move up and out of poverty.
Several years ago, the federal government required Head Start centers to aggressively recruit homeless families so that their children could benefit from the stability of regular daycare attendance.  As you can imagine, this had a positive impact in the classroom.  However, the requirement to help children attend preschool didn't come with any funding to help the families escape homelessness.   As a result, nearly ten percent of children who regularly attend Head Start are living on the street, in cars, in motels, or overcrowded, chaotic, transient housing circumstances like Anthony and his father. 
With support from Psychic Source donors like you, NCHCW successfully made the case that these families should be prioritized for federal housing subsidies and given any help they need to locate landlords and move-in to permanent housing. Our goal in 2023, is to expand this work across the US to give every family a Head Start on Housing!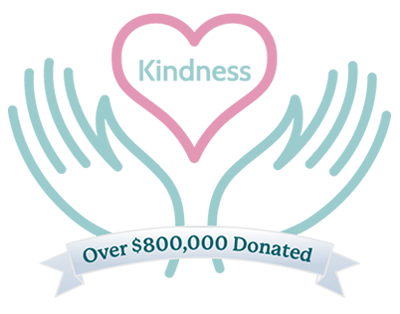 With your help, we can touch the lives of others across the globe with the Psychic Source Kindness Initiative and the great charities you can help support with your purchases.

We thank you for your compassion, gratitude and help making the world a better place.