---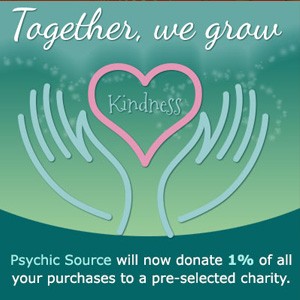 Earlier this year, we asked you on our
Facebook Page
to Reveal your Kindness to help combat the recent surge of negativity brought to light over social media. Our fans provided us with so many inspiring, moving and powerful stories we wanted to share some of them with you on our website in case you missed them. We hope that by reading these tales of people helping others, the positive energy can continue to be spread throughout the year and beyond!
#REVEALKINDNESS

Tonya V. - I was in the city and someone in a hurry accidentally knocked a woman over riding her bike. I was one of the people who stayed and spoke to her to make sure she was OK. She thanked me for caring and speaking to her. I stuck around and made sure she was safe before heading off to her destination. #REVEALKINDNESS

John W. - A couple years before my step son was my step son he was nervous going in to a new building in his school. He is a fan of Mickey Mouse. After a little "Disney Magic," he was able to speak with Mickey via Skype and he felt better. He went to school with no worries or nerves. Oh yeah, it was me who provided Mickey Mouse's voice over the phone, but that can be our little secret. #REVEALKINDNESS

Julie Ann V. - When I was about 10 years old I found a dollar bill on my neighbor's steps. I went and asked him if he had lost it and he said that indeed he did. He thanked me and wanted to give the dollar back to me. I told him, no thank you sir, I'd rather return the money to you, but I do appreciate it. I told my mom and she was very happy and proud of me and said that someday, someone will do the same for me.

It turns out, my neighbor also told my mom about what happened and asked if he could reward me by taking me to the zoo with his daughters, wife and my mom. We had a great time at the zoo and as a result, I will never forget the day I returned a neighbor's money. 50 years later, I am still friends with him and his entire family and I owe it all to a lost dollar bill! #REVEALKINDNESS

Pattie C. - I work with a woman who has fallen on hard times and doesn't have a lot of money. We are required to wear all black for work and she was getting in trouble because her sweater was out of dress code. She expressed to me she didn't have the money to get a proper one so I went out and bought a black sweater for her since the building was cold. I try to do one act of kindness each day! #REVEALKINDNESS

Kimberley V. - Several months ago, I saw a man walking his dog down the street. I knew he was homeless so I pulled over and handed him a bag with food from McDonalds and drinks for him and his dog. I didn't want or expect anything in return, knowing I helped someone out was the only reward I needed. #REVEALKINDNESS

Tenita M. - I pride myself on being a giver. That's what we are here for right? Whether it is donating money to a Go Fund Me account for friend, paying for the coffee of the customer behind me in line, or just helping family in their time of need, I always take every opportunity that I can to be a blessing to others.

Here's just one example I wanted to share. My hubby and I travel over the Eastern half of the US making deliveries. I remember one time a man (let's just call him Mark) came to our door at a truck stop. My husband went to the window and asked how could he help him. Mark said "I have $17 and some change and I am trying to see if you can help me get home because my mom is really sick. I need $25 dollars to buy a bus ticket. I am a veteran and just got back from walking five miles to the VFW lodge after I called and they said they could help. When I finally got there and showed them my paperwork they said since you do not live in the state of Indiana we cannot help you."

Mark continued to tell my hubby that he was working as a truck driver but the company he worked for turned out to be a scam and that when he went to pick up his final check, they told him they had already mailed it to him, but he never received it. Anyway, Mark continued to talk with my husband about Army stuff like they were already old friends. Eventually my husband asked me to go to the ATM to withdraw the money Mark needed to get home to visit his mom. Now usually my husband is the one who has reservations when it comes to helping people. It is normal for us as truckers to frequently have people coming up to people's trucks asking for help. But when my hubby asked me to go get the money I knew Mark was telling the truth. I went and got $40 and gave it to him so he could buy his bus ticket and have money to get him something to eat as well.

When it comes to giving, I look at it this way… you are never promised your next breath here on Earth and you can't take it with you, so you might as well be a blessing. #REVEALKINDNESS

Thanks again to all the Facebook fans who shared their stories and look for more amazing random acts of kindness tales to be shared in the future!
Learn more about Psychic Source's efforts to help spread kindness HERE
.
We love to hear from you, so please post your Random Acts of Kindness below or on our

Facebook Page
and be sure to use the hashtag
#REVEALKINDNESS .
Share This Page
---
Leave A Comment
You must be logged in to leave a comment. click here to login
Comments