---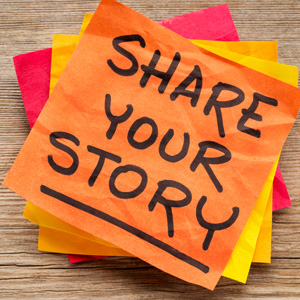 Recently, Psychic Source announced our exciting new program all about kindness. You can learn more
HERE
. Since 1989, Psychic Source has been helping customers by providing wisdom and guidance to achieve their best selves. We couldn't do that without our incredible family of psychic advisors. They all have their unique and wonderful ways to help offer kindness and support on a daily basis.

As part of our new Kindness movement, we wanted to see how the advisors at Psychic Source feel about support and kindness. Below is just a small sample of the responses to the question we asked them...

What do you think of when you hear the word "Kindness?"
Carmaleena x8689
– "To me, kindness means expressing love with the intention of being accepting of another person at a spiritual and energetic level. It means non-judgement and loving yourself."
Kimberle x8608
– "I think of everyone as a soul. All souls want to share love. It's how we are wired, it's a reflection of the other dimensions to want to love, share and be kind. Kindness is an expression of love."
Narnia x7735
– "Kindness to me means taking the time to open your heart to someone else, even in a small way. This could be as small as trying to understand what someone else is going through, or something as large as standing up for someone who cannot stand up for themselves."
Paige x7868
– "The power of kindness has the potential to brighten someone's day and turn a life around. A touch, a listening ear, a kind word, the act of caring, an honest compliment all goes a long way to making a difference in another person's life!"
Stella x7343
– "A sincere smile. A smile followed by a few words of assurance with the tone of the voice being sincere when offering to assist in helping an elder navigate an icy patch or holding a school child's hand in crossing a busy intersection, or just plain sharing a happy thought."
Danielle x7913
– "I think of a choice we each have one day at a time. In our words, thoughts and deeds, to care and extend gracious acts of supportive charity in lieu of indifference and judgment to each person who crosses our lives. As the Dalai Lama so beautifully stated: 'My religion is very simple. My religion is kindness.'"
Ben x7915
– "Kindness is in the little things you do rather than in the grand gestures. It's about the things that you can do each day to help someone else feel better about their lives."
Jordan x9414
– "It takes no effort to be kind. It is as easy as the rain. It exalts the person who gives as well as the one who receives it. It is above all laws. It lives in the hearts of the noble. It is the most singular power of our creator and we seem most like that creator, when we ourselves are as kind."
River x9524
– "Kindness is a little more patience and understanding. I think kindness is often just slowing down and seeing what other people are going through in order to be more compassionate."
Tatiana x9476
- "Cuando oigo la palabra amabilidad, me conecto con una expresión de amor y gentileza hacia el otro, un gesto que puede ser verbal o físico, es una manera amorosa de relacionarnos con otras personas."
"When I hear the word kindness, I connect with an expression of love and courtesy to the other, a gesture that could be verbal or physical, is a lovely way to relate with other people."
Anthony x8064
– "Let kindness be your best virtue, and courtesy your finest art."
Moira x7776
– "A simple act of kindness can change the direction of someone's day; it can dispel loneliness and bring healing to a hurting heart. Kindness sometimes requires courage and compassion; it takes us out of our comfort zone. Best of all, kindness is contagious!"

Harland x9433
– "An act of selflessness. So many in the world today lead lives full of darkness. A darkness that can be defeated easily. Have doubts? Find the darkest part of your house, a closet perhaps. Notice how the darkness dills the space. Then, light a match. Suddenly you can see everything in the closet. That tiny bit of light, conquered the darkness, enabling you to see clearly. This is also true in life. A tiny bit of kindness can remove a lot of darkness, both for your target, as well as yours."
Farrah x9511
– "The intention to make others happy or more at ease, even when, or ESPECIALLY WHEN, they can't do anything for you in return."
Arthur x8237
– "The one thing we all have the ability to take part in. Being kind to someone doesn't cost anything, but it can certainly enrich another person's life in ways we cannot imagine."

What does kindness mean to you? Post your thoughts and comments below using the hashtag #RevealKindness and check back next week for more reflections on making a difference from our gifted family of psychic advisors!
Share This Page
---
Leave A Comment
You must be logged in to leave a comment. click here to login
Comments