Psychic Source Advisors on the Greatest Potential for Making a Difference
Published Date 1/20/2017
Category: Kindness
---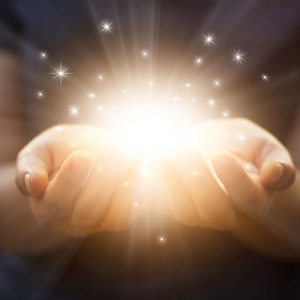 Psychic Source recently announced
our plan
to bring together our Advisors, customers, fans, critics and all of their friends and families to help make a difference in this world. It might seem as though it takes a lot of time and money to solve humanity's problems but you can start helping today and be a part of something bigger by participating in our Kindness movement.
To go alongside our new initiative, we wanted to see how the advisors at Psychic Source feel about support and helping others. Below is just a small sample of the responses to the question we asked them...

Where do you see the greatest potential for making a difference?
Charity x9310
– "I truly believe in the saying Charity begins at home…"
Alan x9469
– "If we all make an effort to take care of what is physically around us at any given time, we can each make a great difference. Whether that's talking to someone who is lonely or taking care of nature around your house, anybody can make a positive change in the world."
Daytona x7757
– "We can make the most difference in the world by beginning in our homes and neighborhoods. We must celebrate our differences and be accepting of all people."
Joseph x7535
– "There are many less fortunate people and animals in this world. Every little bit of help makes a difference… Seeing a puppy that was once abused run happily with a full belly or a less fortunate child enjoy a good meal warms my heart."

Chandi x7295
– "Motivating people to make a better life for themselves by being truthful and showing them that there is a better way. Being their cheering section by showing that someone believes in them and knows they can do it and helping them to believe in themselves. I actually believe in my own heart that one of the reasons I am here on Earth this time around is to be doing this very thing for people."
Sadia x8659
– "I feel the greatest potential for making a difference can only begin within each and every one of us. 'If we all do one Random Act of Kindness daily; we just might set the world in the right direction.' - Martin Kornfeld

Bella Skye x8262
– "Teaching others how to get in touch with their higher self, find their own intuitive gifts and knowing there is a greater power that we can connect with to learn our gifts, while at the same time create faith, knowing they are not alone. Faith and being grateful go hand in hand and can create so much joy and miracles."

Faith x9292
– "I have come to believe through many years of observation, that learning mediation has a tremendous impact, even on the very young. To learn to find love from within, so many problems in the world could be impacted by self-love. And when one has self-love, they can love others, which increases the love and kindness on the planet exponentially. "
Levana x9252
– "In the words of Gandalf the Wise… 'I found it is the small, everyday deeds of ordinary folk that keep the darkness at bay… small acts of kindness and love.'"
Alma x9525
- "En los niños, que son la nueva generación, la semilla para producir cambios y transformaciones globales...a ellos mas que nada hay que brindarle apoyo y bases fuertes y solidas tanto espirituales, mentales y físicas para que se conviertan en los grandes emprendedores del mañana, los grandes lideres del amor y la unidad..."

"In the children, that are the new generation, the seed to produce changes and global transformations…to then more than nothing we have to give them support, and strong and solid bases as well as spiritual, mental and physical to become the great entrepreneurs of the future, the great leaders of love and unity…"
Share This Page
---
Leave A Comment
You must be logged in to leave a comment. click here to login
Comments