Paws With A Cause Puppies - All Grown Up And Ready to Assist Others
Date 7/17/2020


Psychic Source is proud to share a message from Cara Conway, Public Relations and Social Media Coordinator of Paws With A Cause®. Find out how you can help support PAWS and our other deserving charities below.
Our friends at Paws With A Cause had a special way to thank Psychic Source for our generosity. Back in 2018 they gave us the opportunity to name a litter of future assistance dogs and we reached out to you, the Psychic Source community, for name suggestions. After a series of voting rounds, it was narrowed down to the top six names.
Do you remember these six beautiful golden retriever puppies: HOPE, HEART, SWEETS, VALOR, HAMLIN, and SPUNKY?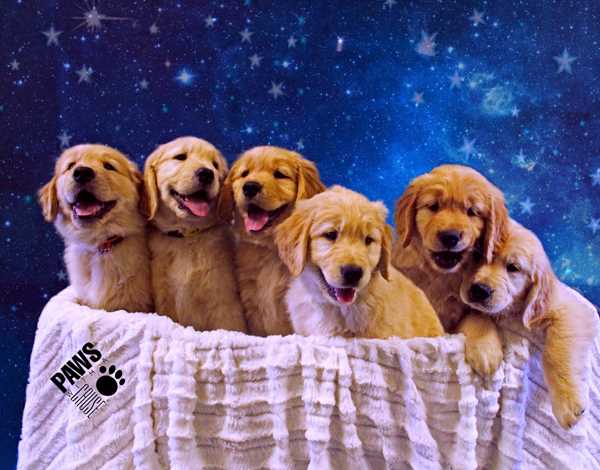 That was from 2018. It has been about two years since they started their journey. They began in foster homes with volunteers who raised them for the first year of their lives before heading back to PAWS for the rest of their specialized training.

Well, now they are all grown up and we have exciting news to report!

Two of the Psychic Source puppies are about to become fully certified Assistance Dogs! Brothers HAMLIN and SPUNKY (pictured below) will soon be off to their new homes to change the lives of their forever humans.

HAMLIN will be a Service Dog for a child with Autism where he will aide in communication skills, give the child a sense of security, and be a bridge between their world and ours.

SPUNKY will be a Service Dog for a person with physical disabilities. He will perform tasks like opening doors, turning on lights, and picking up dropped objects.

The support of Psychic Source has allowed PAWS to train the brothers to help their humans and their families live more confident and independent lives!

Although we only have updates on these two boys, we hope to tell you more about the rest of the Psychic Source litter as time goes on.

PAWS said: "We simply could not do this life-changing work without the support of organizations like Psychic Source. On behalf of our clients, we thank you for your amazing generosity!"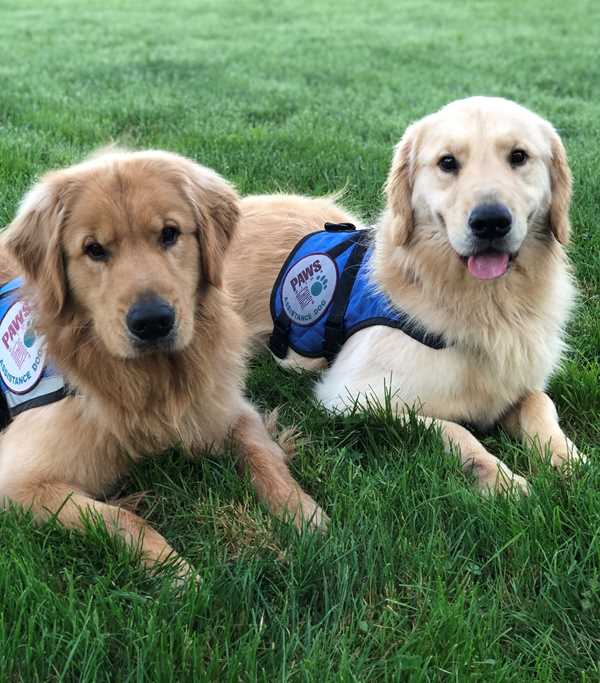 Brothers SPUNKY (left) and HAMLIN (right) from the Psychic Source litter.
For over 30 years, Psychic Source has been helping customers by providing wisdom and guidance to achieve their best selves. But we knew we could do more. With your help, we can touch the lives of others across the globe with the Psychic Source Kindness program and the great charities you can help support with your purchases.
We thank you for your compassion, gratitude and help making the world a better place.