National Center for Housing and Child Welfare - Foster Youth to Independence
Date 1/14/2020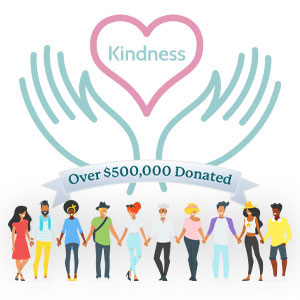 "The impact this will have on youth will provide them with the foundation to build a successful future. Whether it be college or trade school, they will have a secure housing platform to build a productive future because of your choice to make these vouchers possible."
- Roman, age 19, former foster youth and college freshman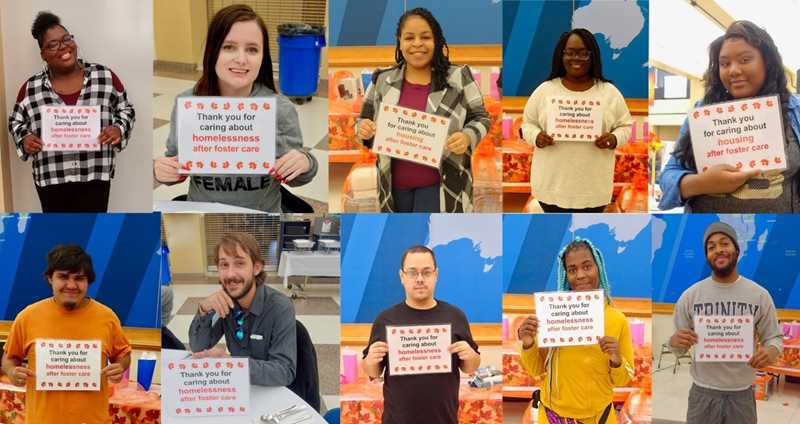 Members of the Foster Care Youth and Alumni Council express their appreciation for all who supported their efforts to improve housing options for children and youth in foster care. Photo Credit: Lisa Dickson
Each year, more than 18,000 foster youth reach adulthood alone, having not been adopted nor returned home to their biological families. As if that is not difficult enough, over a quarter of these young people experience homelessness within a year of leaving the system. There is widespread agreement that this is unacceptable. For over forty years various think tanks and advocacy groups have sought to solve this problem. However,
young people who have navigated the transition to adulthood have largely been unable to share their ideas about how to prevent homelessness and improve the overall transition planning process.
For this and so many other reasons - it would be impossible to overstate the impact of the support we have received from the
Psychic Source Kindness Initiative
. With this generous support, we partnered with current and former foster youth from across the United States. We hired them as consultants and asked them to design the best way to prevent homelessness for youth leaving care. Together we designed a proposal and arranged to present these ideas directly to federal officials in March 2019.
The proposal was elegantly simple: the foster care system must help young people find a decent apartment before they age out. If that young person needs help to close the gap between their income and the rent, their case manager notifies the local public housing authority and a housing subsidy is provided "on demand."

If it sounds to good to be true let that be a testament to the sophistication of the foster youth who wrote the proposal! Could foster youth have improved the lives of their brothers and sisters in care that quickly? But it is, in fact, true. Just four months after we pitched the idea, HUD adopted the proposal and nicknamed it the "Foster Youth to Independence" Initiative. In July 2019, HUD invited communities to send referrals for new vouchers.

The first vouchers were issued in November to 166 current and former foster youth for a total of $1.5 million to close the gap between their earnings and the cost of housing in their communities. These young people were all able to move in to their own apartments and make a home for themselves in time for the Holidays.

Because of the dedication and thoughtfulness of the youth who designed FYI, no one should ever have to age out into homelessness anymore. But the proposal also allows youth who were failed by the child welfare system who are currently homeless and younger than 26 to get assistance. One young person is Kayleigh, a 22-year-old in Florida who works and attends college who aged out in 2017. She has spent the past two years alternating between sleeping in her car and at the mercy of friends and strangers for a few nights on a couch here and there. Kayleigh received her FYI voucher on November 5, 2019.

As she moved into her apartment, she arranged her belongings slowly, savoring the experience of having her own space. "I'm hosting Thanksgiving. I can't cook but I'm hosting," She said with a laugh as she laid the orange and brown placements on her table. "There isn't a table big enough for all the people I want to thank."

For over 30 years, Psychic Source has been helping customers by providing wisdom and guidance to achieve their best selves. But we knew we could do more. With your help, we can touch the lives of others across the globe with the Psychic Source Kindness program and the great charities you can help support with your purchases.
We thank you for your compassion, gratitude and help making the world a better place.