---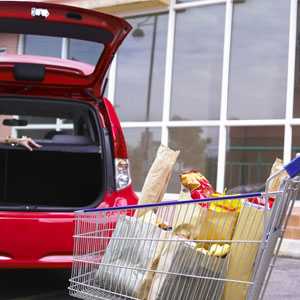 by Christine - Psychic Source

My act of kindness was several years ago. It was a very hot summer afternoon in August. I was quickly trying to put my groceries in the car and get in to turn the air on before everything started to melt. I heard a couple with several children trying to figure out how to get two shopping carts full of groceries home. They were going to push their items home in the shopping carts. But this store locks the wheels on the carts when you reach the end of the parking lot. They had several gallons of milk, cases of water, popsicles for the kids, you name it. It was in the carts.

Trying to help were their oldest of three kids. One child was still in the stroller. I walked over and asked if I could drive them home. Dad and I loaded their groceries in my car. With all of our groceries in my car, I did not have a lot of room for passengers. But was able to fit Mom and two of the kids in the air conditioning. It was not a long walk for the family, but their food got home without ruining their perishables.

They thanked me for helping them. They had just moved into the area (that's why they had such a HUGE order). Their car was in the shop and mom had surgery on her ankle earlier in the week. They had no idea what they were going to get everything and everyone home. They were about to have mom and the baby stay with the carts. Dad and the older kids were going to start making trips carrying stuff home and coming back till they got everything home in the heat.

The family was very happy when I dropped them and their stuff off. And oh yeah, the kids were especially thrilled because... I saved the popsicles!

We'd love to read YOUR kindness story, big or small. Click HERE to share your story with us.


Share This Page
---
Leave A Comment
You must be logged in to leave a comment. click here to login
Comments