Kindness From A Fellow Passenger
Date 1/2/2020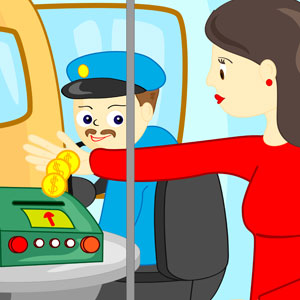 by Seagreen
I remember a few years ago I was taking the bus to go downtown and my transportation card did not have enough money on it. Right when I was about to take dollar bills out of my wallet to ask for change from other bus passengers a women got up and I don't recall what she said but think she said "I got this" and took her transportation card out and it swiped by the fare box. I was touched by the gesture.
I remember thanking her right before the bus stopped at my stop and she gave me a nod as to possibly say "no problem" and perhaps a message to keep going forward no matter how tough life is. Whoever that women was, I thank her for kindness and wouldn't be surprised if she has been blessed with kindness, goodness, etc. in return.

We'd love to read YOUR kindness story, big or small. Click HERE to share your story with us.