Kim and KARMA - A Paws With A Cause Tale of Kindness
Date 7/13/2020

"1-4-3." It's a code that beloved children's television star Fred Rogers would say to his friends in the neighborhood — and it stands for the number of letters in the words "I love you."

Started in 2019, Pennsylvania Governor Tom Wolf has declared May 23rd (or May 22nd in 2020 which is a leap year) — the 143rd day of the year — "143 Day," a day to celebrate and honor the Pittsburgh, Pennsylvania native's kindness by following his example. According to the Fred Rogers Center, the number was a reminder of compassion and kindness, and it meant a lot to everyone's favorite neighbor.

Psychic Source is proud to share a message from Cara Conway, Public Relations and Social Media Coordinator of Paws With A Cause®. Find out how you can help support PAWS and our other deserving charities below.
Just as Mister Rogers spread kindness and positivity to the community,
Psychic Source's Kindness Initiative
, is doing the same. For 143 Day this year we are sharing a story from Kim, a Paws With A Cause client, who has received two Assistance Dogs from PAWS. We hope you feel inspired by the work that PAWS is doing and the financial support Psychic Source is providing them through the Kindness Initiative.
"I got my first wonderful, incredible, beautiful, smart service dog on July 15, 2008 – I remember it well. Her name was KARMA and boy did that name fit for her and she lived up to it, spreading good love, kindness, and beauty to each and every life she touched. She touched my life and changed it forever! She gave me, my friends and family the freedom to not worry about me having a seizure and being left all alone, and possibly dying. And in return, I gave her a great life and many adventures. We were an awesome team living life to the fullest and keeping each other safe.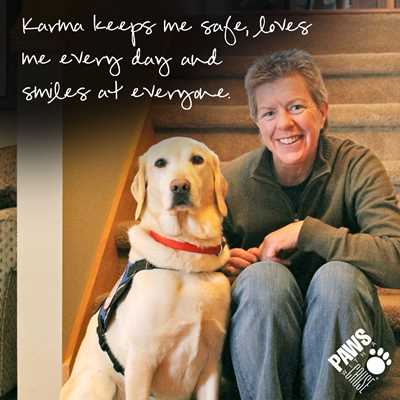 This special yellow lab of mine was pretty much perfect – so loving and caring. We traveled the world together and she was a great, relaxed traveler. I took her to the top of mountain tops, skiing at Jackson Hole, Steamboat, and Winter Park just to name a few. We went on eight wonderful cruises together. We visited New York City, Cape Cod, Disneyland, Epcot, Sea World, Universal Studio, and the Kennedy Space Center ...the list goes on.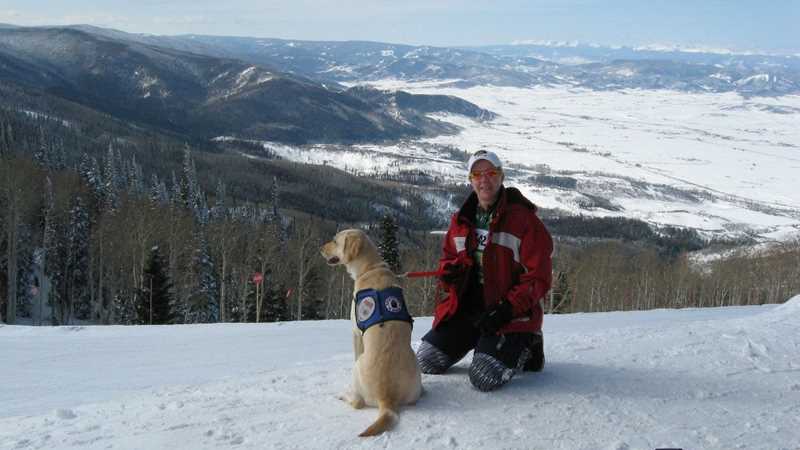 We did it all together, as a team – living a great life and being safe together. I lost my girl KARMA and it broke my heart – I'll never forget her and always remember the best 10 years of my life she gave me. Today, I have a new incredible girl in my life – WAGS. She has some pretty big paws to fill but she seems up to the task and works to keep me happy, safe and well-loved each and every day.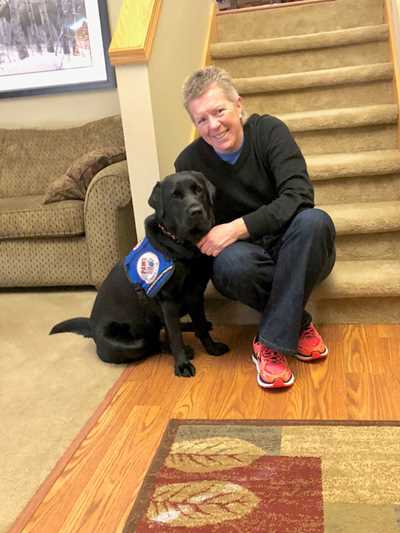 Thank you, Psychic Source, for choosing to support Paws With A Cause. YOU have made these two incredible, beautiful working dogs in my life possible." - Kim

Happy 1-4-3 Day!
For over 30 years, Psychic Source has been helping customers by providing wisdom and guidance to achieve their best selves. But we knew we could do more. With your help, we can touch the lives of others across the globe with the Psychic Source Kindness Program and the great charities you can help support with your purchases.

We thank you for your compassion, gratitude and help making the world a better place.