Introducing GILMORE - A Special Paws with a Cause Assistance Dog
Date 5/22/2022

"1-4-3." It's a code that beloved children's television star Fred Rogers would say to his friends in the neighborhood — and it stands for the number of letters in the words "I love you."    Started in 2019, Pennsylvania Governor Tom Wolf has declared May 23rd  — the 143rd day of the year — "143 Day," a day to celebrate and honor the Pittsburgh, Pennsylvania native's kindness by following his example. According to the Fred Rogers Center, the number was a reminder of compassion and kindness, and it meant a lot to everyone's favorite neighbor. 

Psychic Source is proud to share a message from Cara Conway, Public Relations and Social Media Coordinator of Paws With A Cause®. Find out how you can help support PAWS and our other deserving charities below.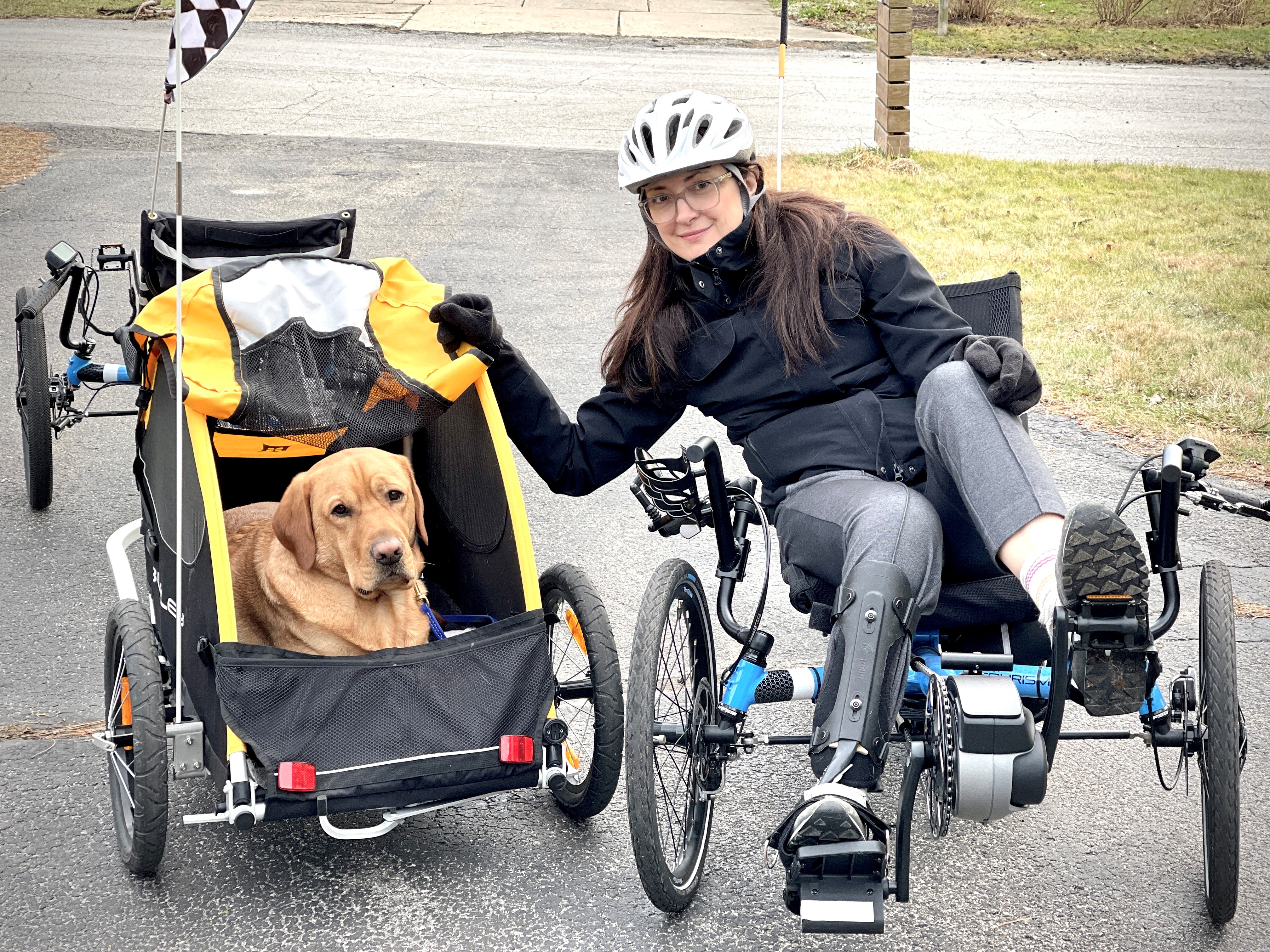 Just like Mr. Rogers, GILMORE makes the outside world a friendlier place. Anna received her Assistance Dog, GILMORE, from Paws With A Cause, one of charities benefiting from the Kindness Initiative.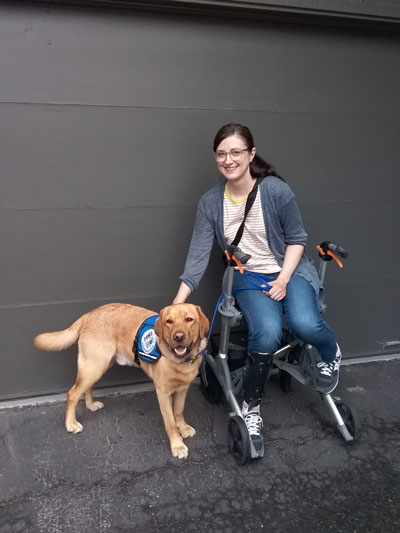 Anna and GILMORE's first meeting and month together were all about bonding. But as they began to work toward becoming an officially certified team, GILMORE jumped naturally into learning the train and commands to work with Anna. "Our trainer taught us more each week, and he really seemed to love to work! We started with some basic manners like sending him to his bed and leaving things he shouldn't get into, but he quickly evolved into picking things up off the floor, retrieving my crutches, opening doors, and so on."
Anna's husband travels a lot. "We both feel safer with GILMORE here to help me when Colin's gone! That has been a big relief for my husband, and it boosts my confidence to know I have a helper. He even drags my delivered groceries in a laundry basket from the door to the kitchen for me."
Anna stays very active and loves being on her bike, because three wheels gives her more freedom of movement. GILMORE joins her in his special dog cart her husband made which he attaches to the back of his bike. When they're not out on the road, the two best friends are often in Anna's garden. "PAWS did an outstanding job matching his personality to my activity level and household. GILMORE makes gardening possible by pulling a basket of garden tools and helping me up off the ground to my walker."
When you ask Anna what GILMORE thinks his job is, she will laugh and tell you, "Making sure I don't get into trouble or overdo it! If he sees me trying to do something he comes over to supervise or help." As they travel the wide world together, Anna was surprised by one unexpected benefit of having GILMORE by her side. "He makes the outside world a friendlier place. People often tend to avoid eye contact when they see someone with a disability. They may feel uncomfortable or not know how to react. They wonder if they should help. With GILMORE, people look at us and smile and talk. I love that!"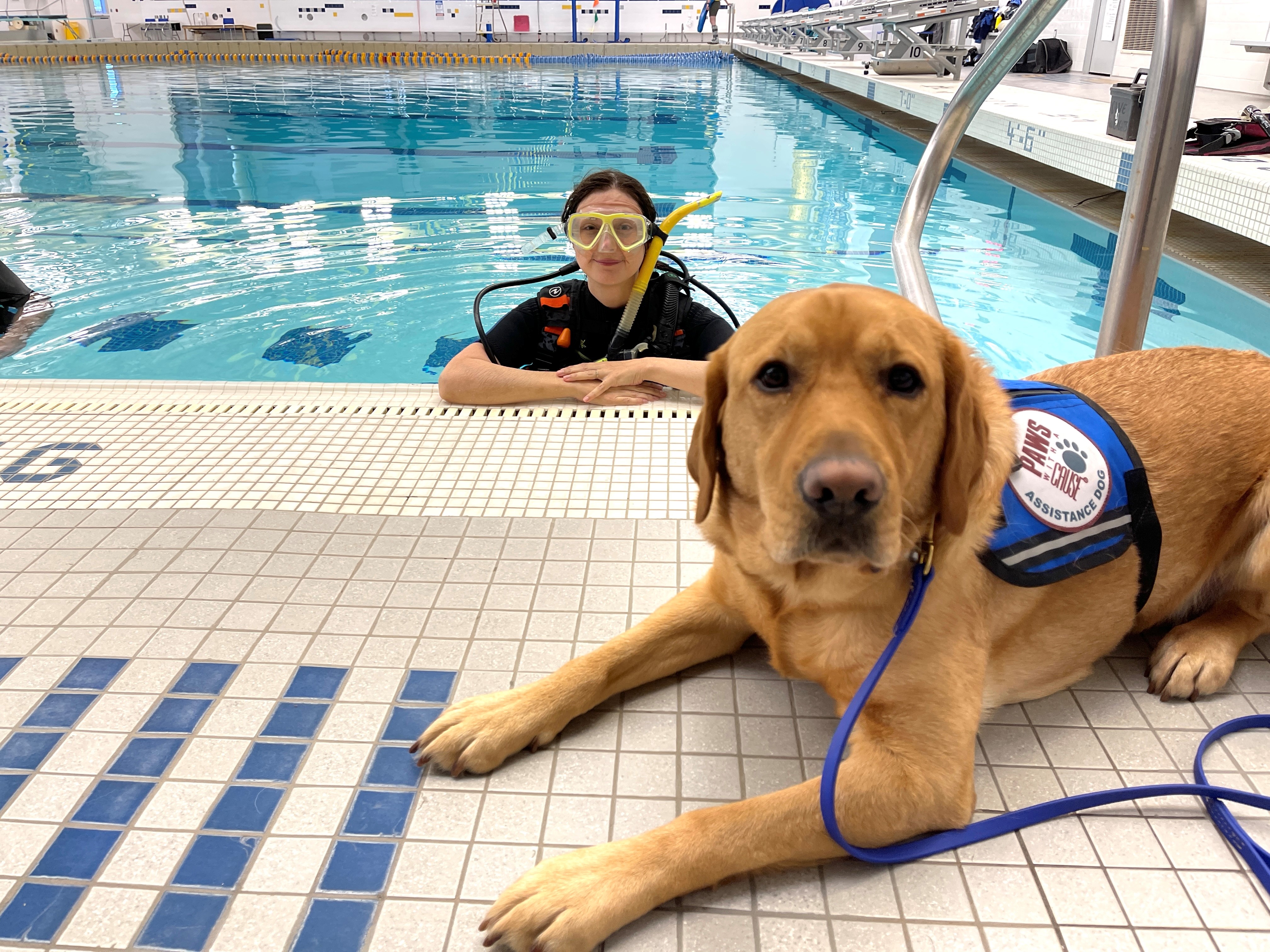 Psychic Source's Kindness Initiative helped make this match, and many other life-changing Assistance Dog Teams, possible. Your choice to select PAWS as a beneficiary of this program creates opportunities for people to live with dignity, companionship, and confidence. On this 143 Day commemorating Mr. Roger's commitment to kindness and love, we thank you for the kindness and love you have shown by supporting PAWS.
For over 30 years, Psychic Source has been helping customers by providing wisdom and guidance to achieve their best selves. But we knew we could do more. With your help, we can touch the lives of others across the globe with the Psychic Source Kindness Program and the great charities you can help support with your purchases.

We thank you for your compassion, gratitude and help making the world a better place.