How to Show Kindness Without Breaking the Bank
Published Date 1/2/2020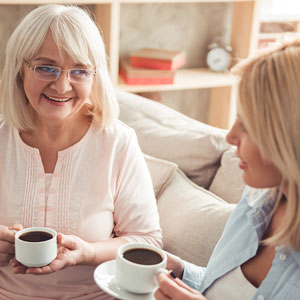 If you enjoy helping loved ones and strangers and tend to do so without hesitation, you might find that the costs can get overwhelming quickly. Not every act of kindness has to come with a price tag, however. Take a look at five ways to show kindness without breaking the bank.
Smile Without Reservation
If you've ever encountered someone with a genuine smile in the midst of a bad day or a challenging week, you know how much of a difference this small gesture can make. Simply smiling is an effective way to add joy to someone's day, diffuse a tense moment, or connect with another person briefly. Smiling is also one of the easiest ways to show kindness, since it doesn't require anything aside from altering your expression.
Offer a Compliment
Want to take a simple smile to the next level? Try offering a genuine compliment, too. Not only can this add even more happiness to someone's day, but it can also help you deepen a connection or start a conversation with a stranger. While complimenting another person is free, it requires you to ponder what you appreciate and can help you seek gratitude. As any authentic psychic can tell you, identifying things you're grateful for can also help you feel more content.
Listen With Your Heart
In many cases, you can convey kindness without even speaking a word. If you've ever felt alone or wished someone else could merely listen to your concerns without expressing judgment, you know how valuable this simple act can be. Whether you sense that a loved one, a neighbor, or a complete stranger needs someone to listen, offer your ear. Do your best to listen with your whole heart and your undivided attention to make this small act of kindness even more meaningful.
Lend a Hand
Helping others doesn't always mean you have to write a check or spend more than you can afford. Instead, try helping out whenever you see someone in need. This can be as simple as holding the door open for someone juggling a heavy load, offering your seat to someone who needs it more than you, or taking on an everyday chore on behalf of an elderly neighbor. If you have more time to give, consider volunteering at a local shelter or food bank to extend your kindness even further.
Send a Letter
Communicating with those you care about via social media, text, or FaceTime can certainly help you stay in touch, but it's not the same as exchanging handwritten communication. Try taking your notes out of the digital realm and write a letter or a card instead. Sending something handwritten is a great way to show you care and connect with someone you love, even if you're far apart.
Looking for even more ways to show your kindness without overspending your budget? A psychic phone reading can help you tap into your unique gifts and discover even more ways to use what you have to spread kindness wherever you go.
Share This Page
---
Leave A Comment
You must be logged in to leave a comment. click here to login
Comments